Offering ancillary services such as frequency response and dynamic regulation is a source of revenue for energy storage owners in an increasingly wide range of energy markets. As project developers start to factor in these new revenue opportunities, they need to be sure that the storage technology they select can deliver the performance profiles required to participate in these markets. Our team are often asked: "What flow battery response time can you deliver?", "What ancillary services can flow batteries perform?" and "How does this differ between the UK, USA and Australian energy markets?" Today, we unpack some of those questions for you.
Flow battery response time explained
Perhaps one of the lesser-known characteristics of Vanadium Flow Batteries (VFBs) is their fast response times. This is a complex area where there is often confusion within the industry, leading to this highly capable energy storage technology occasionally being undervalued for applications requiring fast response.
In fact, Invinity's VFBs are capable of sub-second response and have qualified for—and are delivering—ancillary services which require fast response times. This means that VFBs can perform a wide range of fast response, dynamic and containment services, including FFR, Dynamic Regulation and FCAS for example.
So how fast are we talking? Invinity vanadium flow batteries have proven response times of 110ms (1/10th of a second), as observed by independent third party, DNV-GL. This response time is more than sufficient for Invinity flow batteries to qualify for most fast response ancillary services in markets such as the UK, USA and Australia which typically require response times of 2 seconds or less. You can see Invinity flow battery response time data in the graphic below: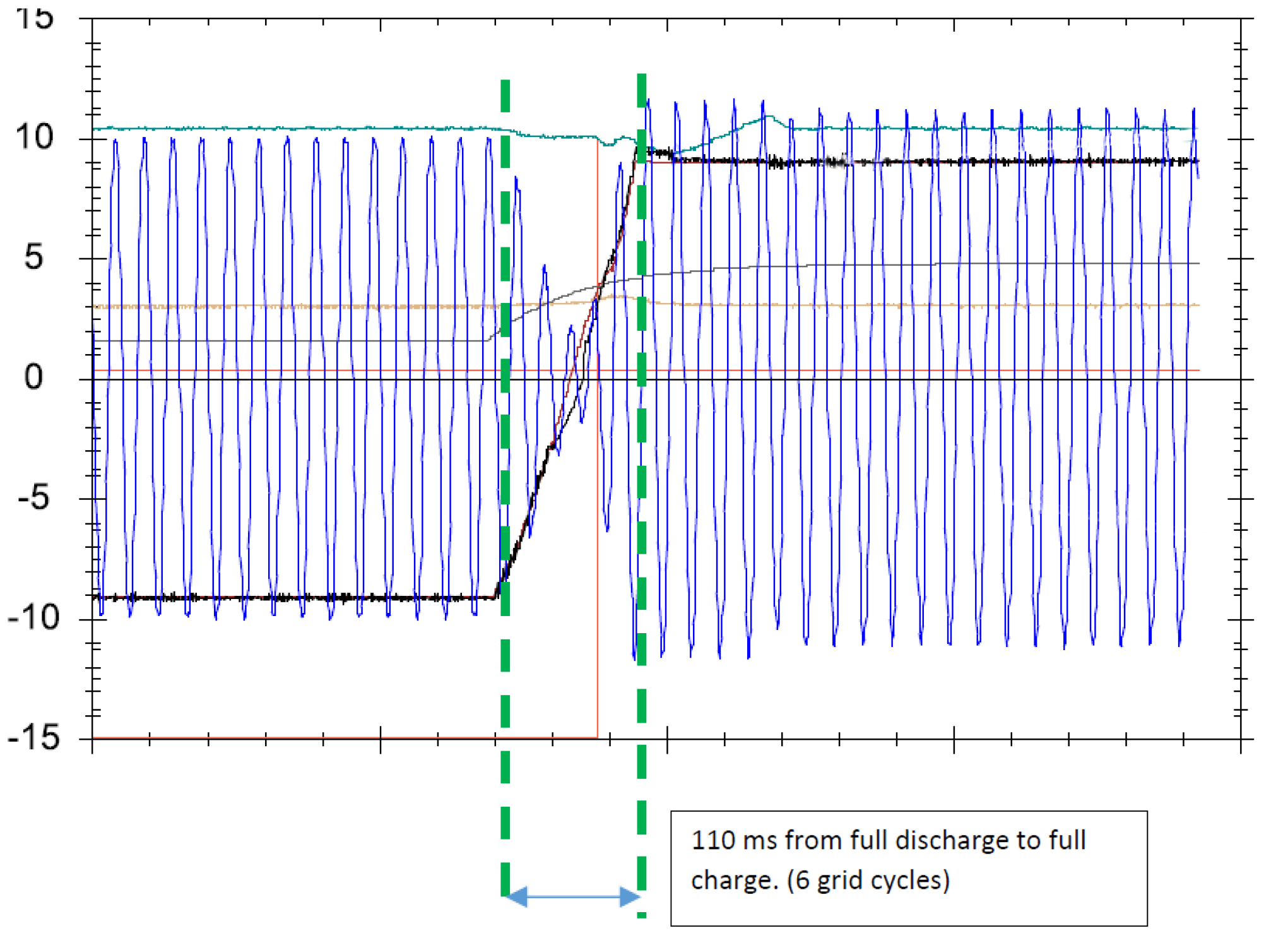 However, it is important to remember that the battery is only one component of an energy system providing ancillary response services. The response time between your site receiving a signal from the grid operator and the battery actually charging or discharging to the grid also needs to take into account any communications latency in your site energy management system (EMS).
So, regardless of what energy storage technology you decide to use, if you're planning to provide ancillary services, your overall solution must be fast enough to respond. Therefore it's worth considering what the appropriate EMS (amongst other ancillary equipment) choice is for your needs.
Fast responding flow battery case studies
In fact, Invinity's batteries are already providing fast response services today, including frequency response in the UK.
In July 2019, an Invinity 300 kWh vanadium flow battery, situated at an industrial site in Dorset, UK became the first flow battery to qualify for the GB frequency response market. The battery, which is coupled with solar PV and integrated into the Open Energi Dynamic Demand 2.0 energy optimisation platform, is shown below in operation in late August 2019, switching rapidly between charge and discharge based on signals from the grid operator.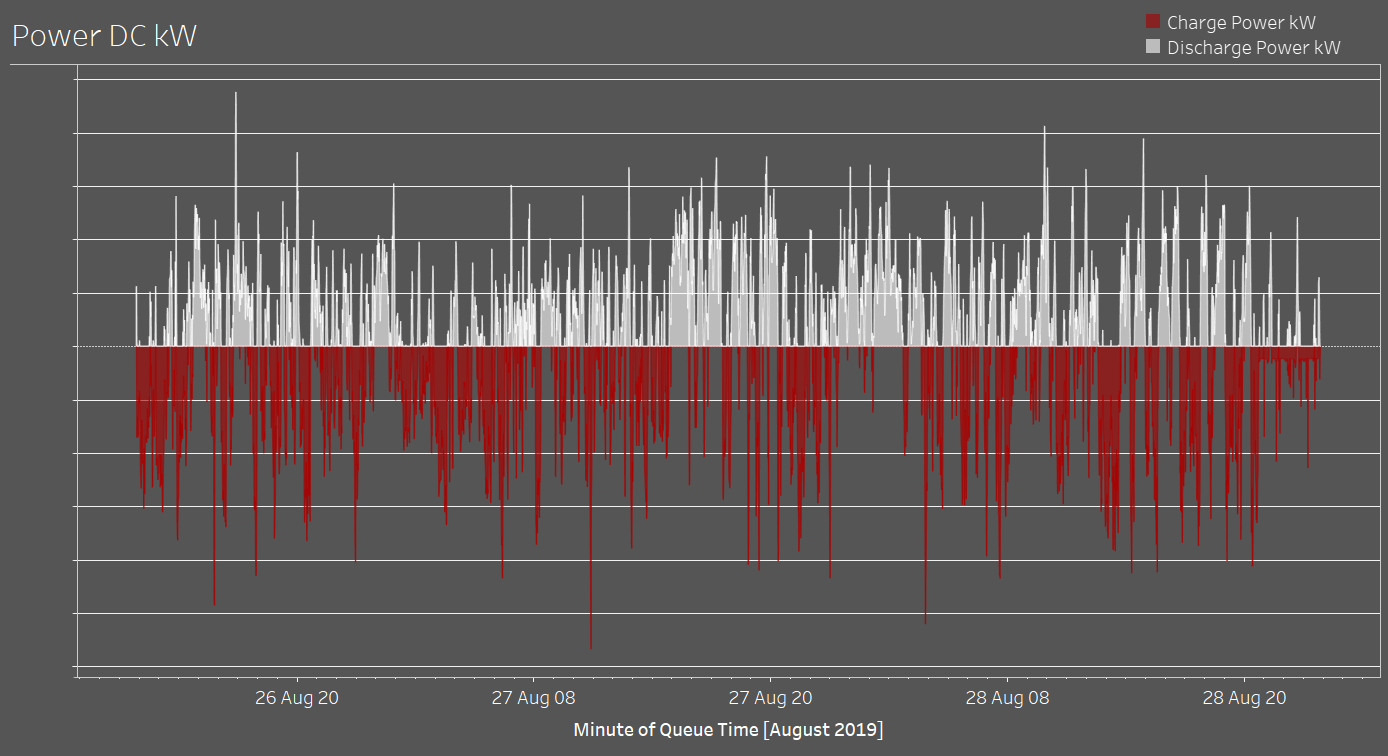 A number of upcoming behind-the-meter projects at commercial and industrial sites will use Invinity VFBs to provide frequency response services, including projects with Anglian Water and Scottish Water. In front of the meter, the fast response times of Invinity batteries are also part of the operational plan at utility scale energy storage projects with Yadlamalka Energy and the Energy Superhub Oxford.
As the world's leading vanadium flow battery company, Invinity is one of the most experienced in manufacturing and operating fast response vanadium flow batteries (VFBs) for ancillary services.
What ancillary services can flow batteries qualify for?
As mentioned above flow batteries can qualify for a broad range ancillary services (examples listed below) in a number of different countries including the USA, UK and Australia.
Frequency Regulation (e.g. Dynamic Regulation, FFR, FCAS)
Balancing markets
Demand response
Operating reserve services
Dynamic regulation (UK) is a very promising market for flow, as it effectively asks the storage solution to run more cycles than it typically would under FFR. This high throughput application is ideal for Invinity's VFBs as they do not degrade with use like lithium-ion batteries. Why? Primarily this is due to the liquid electrolyte not changing phase during the charge/discharge process (if you'd like to learn more you can read about our fundamental vanadium redox electrochemistry).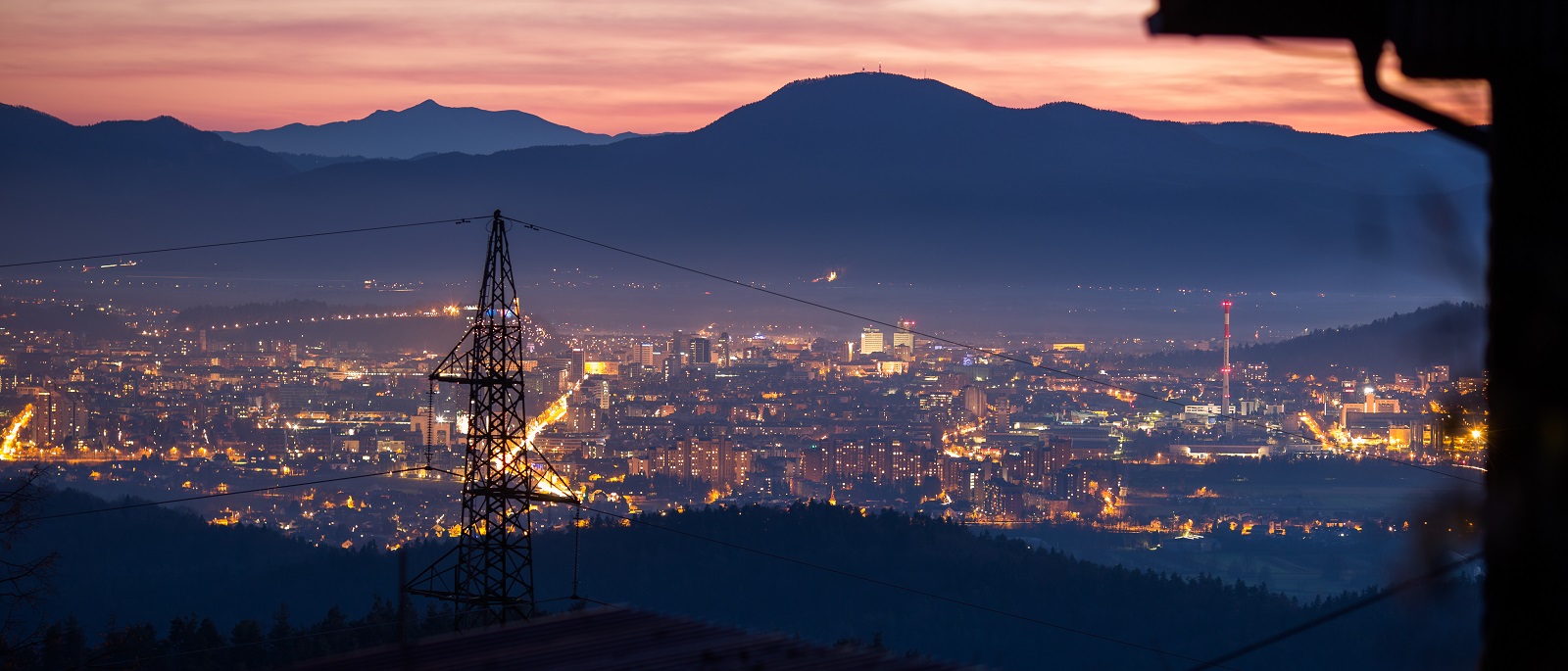 Understanding the business case for flow batteries in ancillary services applications
Other than being a type of fast response energy storage, flow batteries are of course also extremely well suited to other utility-scale and grid services applications. In our experience, revenue from ancillary services is usually a sweetener in an energy storage project—additional revenue that can be easily captured, but not usually the primary economic value of the battery.
The lack of degradation and their ability to cycle multiple times each day means that VFBs have a very low marginal cost per cycle, making them ideal for any application requiring high utilisation (or capacity factor). Examples of these include; using VFBs to 'shift' excess solar or wind power, wholesale trading on day-ahead electricity markets and/or 'stacking' together multiple different revenue streams on a single asset.
Learn more about the value Invinity provides to grid services providers.
However, global ancillary services markets are changing. New frequency response products are on the way in the UK, and in the US FERC Orders 841 and 2222 have opened the door wide to allowing storage systems to participate in markets they have previously been barred from.
As the world moves increasingly towards intermittent, renewable energy, these new flexibility products will become higher throughput services, increasingly rewarding energy (MWh) as well as power (MW). This shift has been observed in the UK over recent months, and we expect to see it mirrored in the US and Australian markets.
Choosing a storage technology that can adapt to future markets
As a technology capable of performing the high number of cycles required by these new ancillary services, vanadium flow batteries are uniquely well positioned to optimise revenues for asset owners as markets inevitably change.
Invinity's batteries provide flexibility and agility to your business case, helping to manage risk and optimise returns over the entire life of your project.
If you've got a project that you'd think might be an excellent fit for flow batteries—cycling more than once a day, or discharging for more than 4 hours—then please contact our team of experts or give us a call at +44 (0)204 526 5789 (UK and Europe) or +1 510 306 2638 (N. America and Australia).