Keep up to date with the latest news from Invinity – sign up to our monthly Investor Newsletter
Welcome to the Investor Portal for Invinity Energy Systems plc.
Invinity is a global manufacturer of Vanadium Flow Batteries (VFBs), a leading alternative to Lithium-ion technology for the stationary energy storage market. Our safe, economical and proven batteries are already unlocking low-cost, low-carbon, renewable energy on-demand for customers around the world, playing a key role in accelerating global progress towards Net Zero.
Invinity is listed on the London Stock Exchange (AIM:IES) and the AQSE Growth Market (AQSE:IES) and trades in the USA on OTCQX ("IESVF"). The Company represents a unique sustainable investment opportunity for retail and institutional investors looking to gain pure-play exposure to the rapidly growing energy storage market.
Follow the links below to see our latest announcements, regulatory filings, analyst research notes and much more.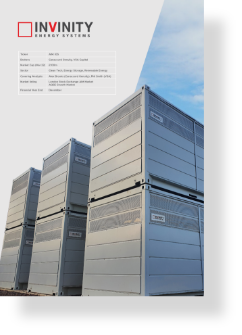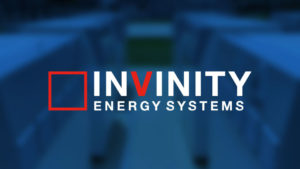 VIDEO: Invinity AGM 19 July 2023
On Wednesday 19 July 2023 the Company held its Annual General Meeting at which all resolutions were duly passed. The recording of the meeting is below.
Watch video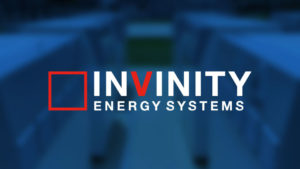 VIDEO: Invinity HY 2023 Results Presentation 28 Sept 2023
On Thursday 28 September 2023 the Company presented its HY 2023 Results to shareholders via Investor Meet Company. The recording of the meeting is below. The presentation from the meeting can be viewed here.
View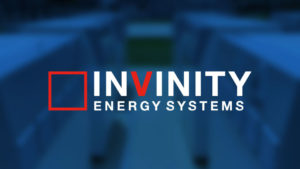 Invinity Sept 2023 Planet MicroCap Presentation
Access the Planet MicroCap September 2023 Presentation here.
View
Sign up for Investor updates
Receive our monthly Investor newsletter detailing company activities, news and wider sector coverage.