The world's largest solar-powered, vanadium flow battery is coming to South Australia
Utility-scale battery storage to deliver clean power on demand 
11 December, 2020.
Yadlamalka, South Australia will take centre stage in the race to decarbonize our global electricity system when the world's largest solar-powered vanadium flow battery (VFB) comes online there next year. In this pioneering project, a VFB supplied by Invinity Energy Systems will charge from a solar PV array and provide power to the local grid on demand.
Yadlamalka Energy Trust has developed this innovative $20m AUD project, combining an 8 MWh VFB with a 6 MWp solar array, to unlock low-cost, low-emission energy for the Australian grid, producing approximately 10 GWh of 'dispatchable' solar power each year.
The VFB will charge from electricity produced by solar panels when the sun is at its peak. This electricity can then be delivered when it is most needed, such as in the evening when grid loads are high from consumer demand, but solar generation is no longer available. By using vanadium flow batteries to complete this 'time shift', solar power becomes 'dispatchable', meaning it can be deployed to the grid when it is most valuable, at any time of day or night.
Creating South Australia's first dispatchable solar power plant 
Australia's rapid uptake of renewable energy in recent years has driven the need for investment in flexible energy storage technologies to manage the variable output from those generation sources. The Yadlamalka Energy project provides a glimpse into the future of electricity grids in Australia and around the world. It has been supported by ARENA, the Australian Renewable Energy Agency, with a significant grant of $5.7m AUD.
"Yadlamalka Energy Trust is excited about being the first in Australia to construct a large scale dispatchable solar power plant. Through using breakthrough technology in the form of vanadium flow batteries, we can deliver strong, economic infrastructure benefit to South Australia and at the same time support a low carbon economy" 
– Andrew Doman, Yadlamalka Energy Trust founder and chairman
"We hugely appreciate ARENA's support and look forward to working with them on this exciting project to enable a sustainable energy future for Australia.
Our excellent team at Yadlamalka Energy have provided invaluable support through the development phase of the project, and include partners Invinity Energy Systems, Habitat Energy and DCD Electric and project managers Switchco and Birdwood Energy. We will continue to work closely as we start construction with commissioning expected at the end of 2021."
"The strong uptake of variable renewable energy has highlighted the need for increasing storage requirements and vanadium flow batteries could play a major role in addressing the emerging need for medium-duration storage, complementing the role of more established technologies such as pumped hydro energy storage and lithium ion batteries in the Australian market"
– Darren Miller, CEO, Australian Renewable Energy Agency (ARENA)
"We look forward to working with Yadlamalka Energy on this exciting project to demonstrate the benefits of vanadium flow batteries connected to the grid, particularly the ability to shift renewable energy generation into more valuable evening peak pricing periods, improving competitiveness in the market."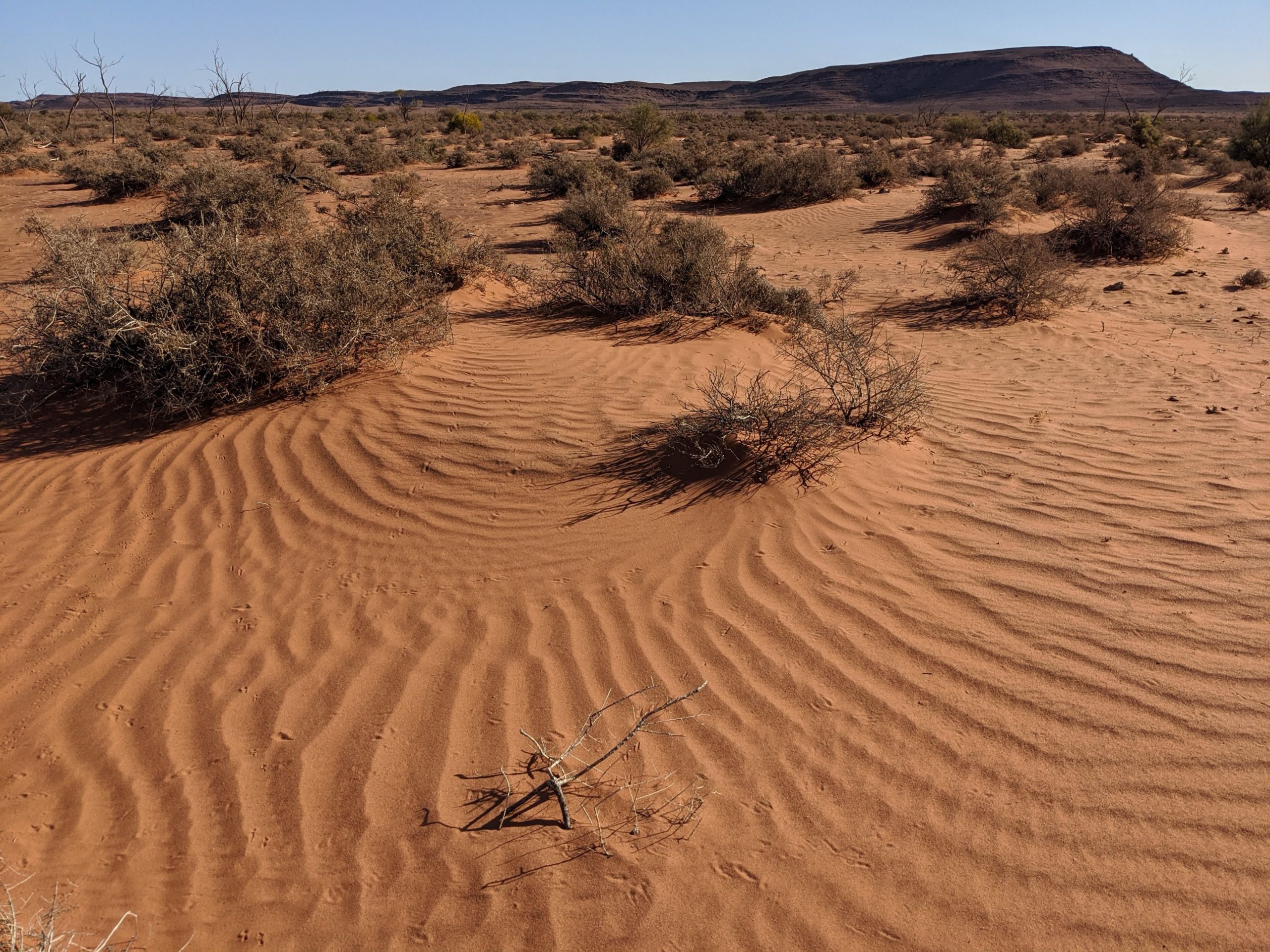 Image: Yadlamalka Station. Photo by Tom Doman
"South Australia demonstrates that the majority of a region's electricity needs can be served by clean, renewable sources. The catch is that the power of solar needs to be tamed and delivered on command; only then can carbon-intensive sources of electricity be idled for good. Invinity's vanadium flow batteries are the best solution for absorbing solar-generated power and delivering it at any time of day. We're very excited to be working with Yadlamalka Energy to deliver clean power on demand to South Australia for decades to come."
– Matt Harper, Chief Commercial Officer at Invinity
In addition to "time shifting" solar generation, the VFB will provide Frequency Control Ancillary Services (FCAS) to the Australian Energy Market Operator (AEMO), delivering vital flexibility to the electricity network when required to help balance out spikes in demand and generation.
The VFB will be dispatched by Habitat Energy (Habitat), an optimisation and trading platform for renewable and grid-scale battery storage assets. Habitat works with UK and European assets, but this is their first major asset optimisation project in Australia.
"We are delighted to be partnering with Yadlamalka Energy, and working with ARENA and Invinity to maximise the revenue on this exciting and innovative asset. It is emblematic of our establishment in the Australian storage asset market and proves our ability to translate our demonstrated track record of operational and value delivery in the UK to other energy markets around the world. I am looking forward to seeing great returns for our partners and to many more battery storage innovations coming in the future."
– Greg Billman, Executive Director, Habitat Australia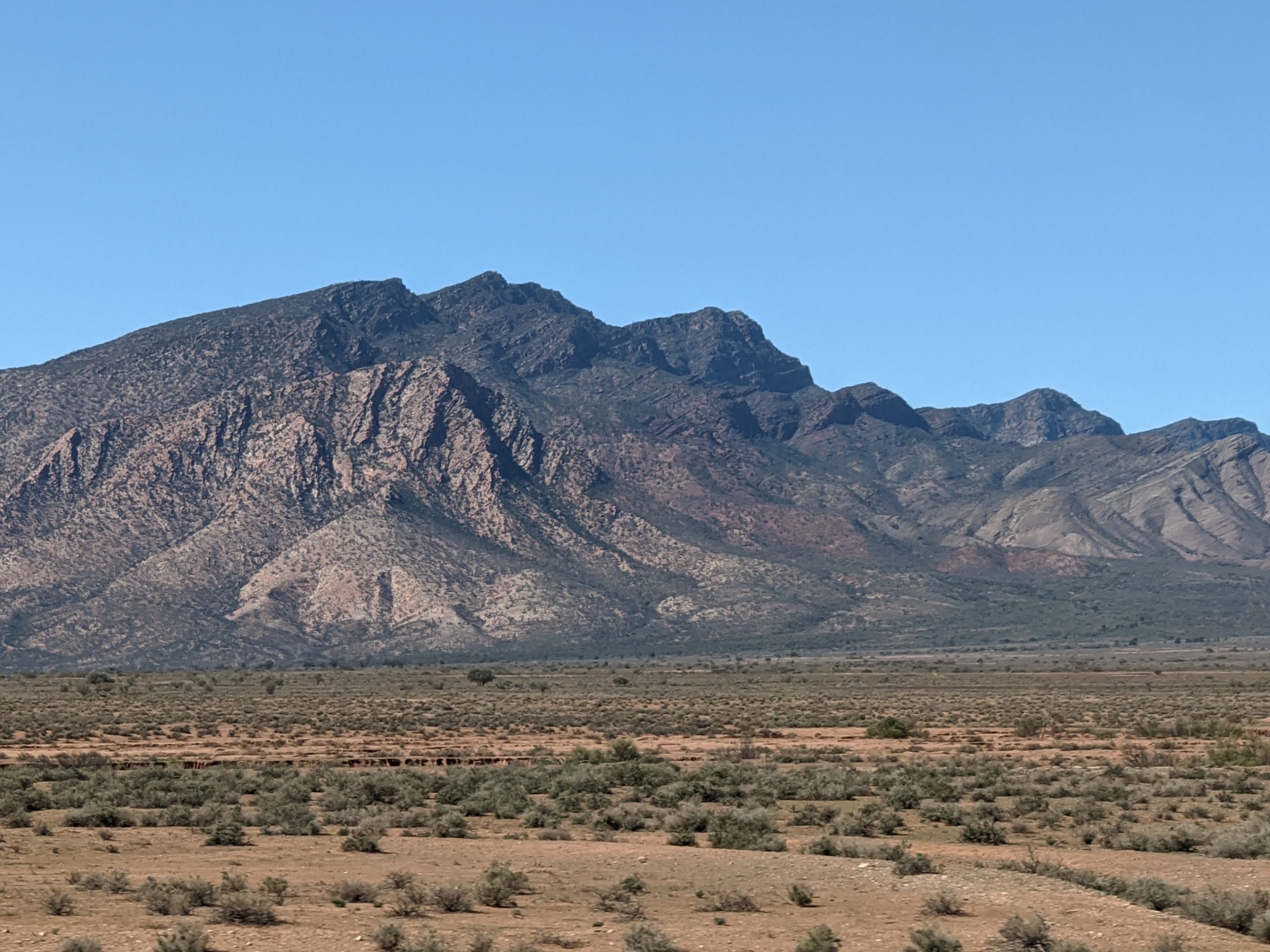 Image: Yadlamalka Station, site of the Yadlamalka Energy Project.  Photo by Ann Doman
Vanadium Flow Batteries (VFBs)
 First developed at the University of New South Wales in the 1980s, VFBs are a leading alternative to more well-known lithium-ion batteries in stationary energy storage applications.
Larger and more durable than lithium-ion batteries, Invinity's VFBs are well suited to heavy-duty applications such as 'time shifting' renewables because daily charge and discharge cycles do not degrade a VFB's capacity even after decades of service. They are also non-flammable and can operate effectively in hot climates without the need for additional fire suppression systems. They do not contain conflict minerals and are almost completely recyclable at end of life, a significant advantage over lithium-ion.
The key working element inside a VFB – vanadium – is sustainably sourced, with deposits in regions across the world, including Australia.
This project demonstrates that vanadium flow battery energy storage is heading to maturity with a leading role to play in the global transition to renewable energy. The market for this technology expected to exceed $4.25 billion by 2028. 
These characteristics make VFBs an ideal complement for utility-scale deployment alongside intermittent renewables such as solar PV, and as a future component of a decarbonized Australian electricity grid.