The Invinity team are recognized global leaders in energy product manufacturing, product commercialisation, technology development and financial structuring.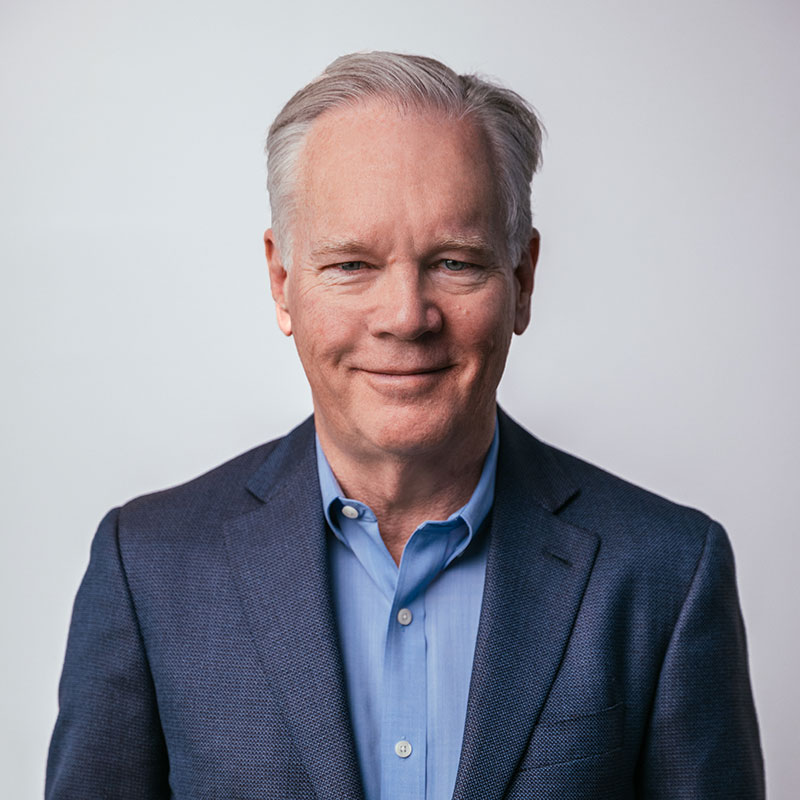 Larry Zulch
Chief Executive Officer
Larry became the CEO in April 2020. He has over 30 years' experience successfully commercialising advanced technologies and scaling the companies that deliver those technologies to market.
Prior to Invinity, Larry held a number of senior leadership and executive management roles including CEO of Avalon Battery, President & CEO of Dantz Development (acquired by EMC), President & CEO of Photometics, Chairman of PLCD, CEO of Cloud Engines, and President & CEO of Savvius (acquired by LiveAction). He served as VP and Officer at EMC, and as Executive Chairman of Freerange Communications (acquired by Sprint via Handmark).
An Executive Director, Larry joined the Board of Invinity in April 2020 and conducts his global responsibilities out of Invinity's San Francisco office. He is a member of the Nomination Committee.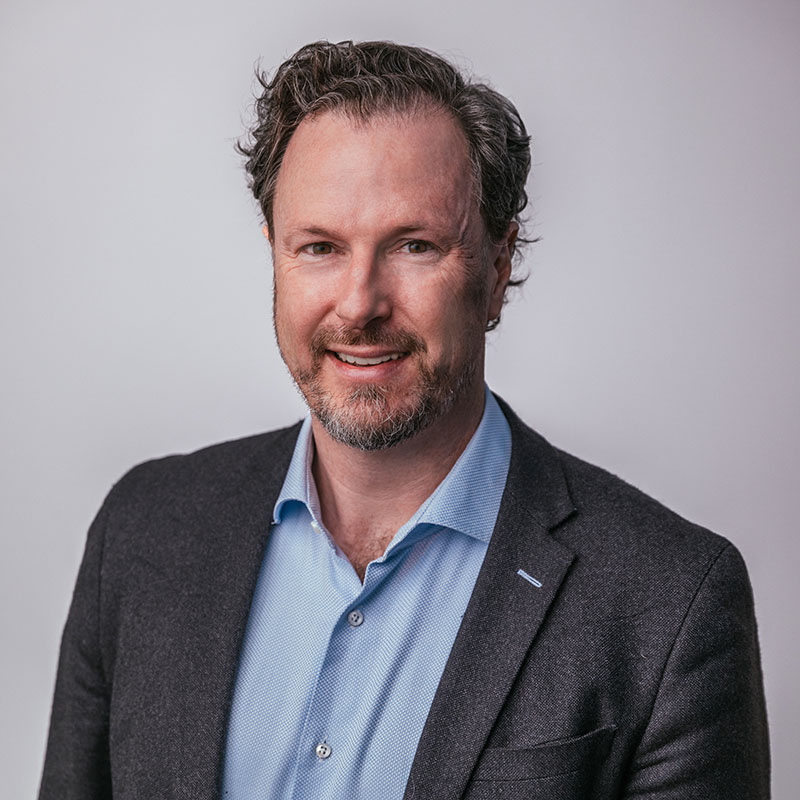 Matt Harper
Chief Commercial Officer
Matt became the CCO of Invinity in April 2020. He is an engineer and entrepreneur with over 20 years' experience developing and commercialising clean energy technologies, including 14 years in energy storage.
Matt co-founded Avalon Battery, which merged with redT energy to form Invinity. As president of Avalon, he designed and delivered ground-breaking vanadium flow battery-based energy storage solutions across the world. Prior to Avalon, Matt served as VP Products and Services at Prudent Energy spending time in both Vancouver and Beijing. He holds a Master of Science degree in Engineering and Management from the Massachusetts Institute of Technology and is named as the inventor of seven granted US patents.
An Executive Director, Matt joined the Board of Invinity in April 2020 and conducts his global responsibilities out of Invinity's Vancouver office. He is a member of the ESG Committee.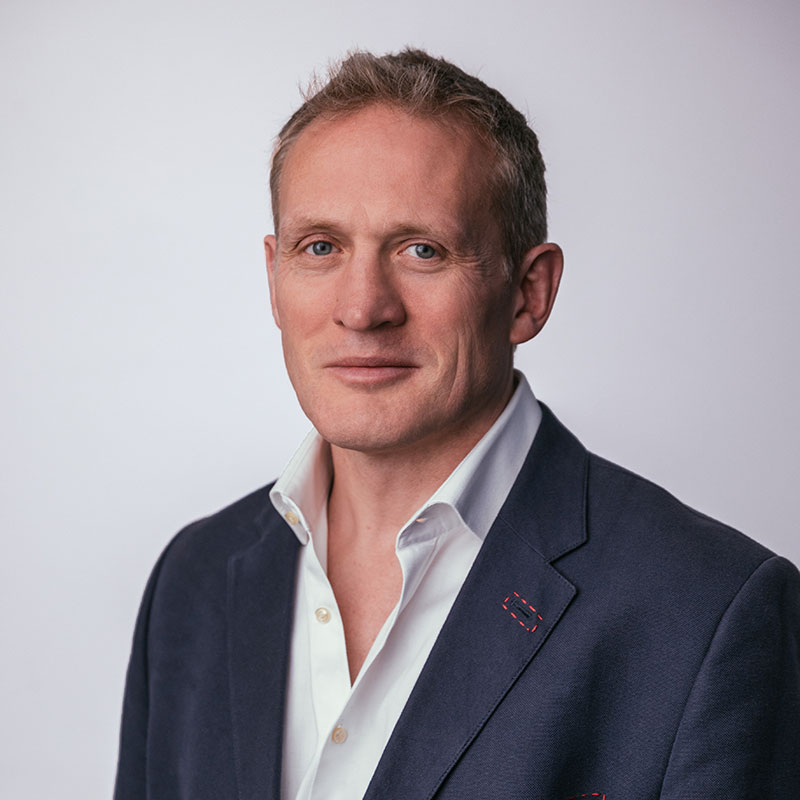 Jonathan Marren
Chief Financial Officer and Chief Development Officer
Jonathan was appointed Chief Development Officer in July 2022, having previously been Senior Independent Director (appointed May 2021) and a Non-Executive Director since March 2016. Prior to this, he was Chief Financial Officer of redT energy between July 2012 and March 2016, having been an advisor to the company since early 2006, including on its flotation in April 2006.
He has previously held positions as Deputy Head of Corporate Finance at Singer Capital Markets, prior to which he was at Peel Hunt between 2000 and 2010 where he was a Director in the Corporate Department with responsibility for their new energy and clean tech franchise where he gained considerable experience of working with companies in this area.
Jonathan qualified as a Chartered Accountant with Arthur Andersen in 1999 after obtaining a BSc in Mathematics from Durham University.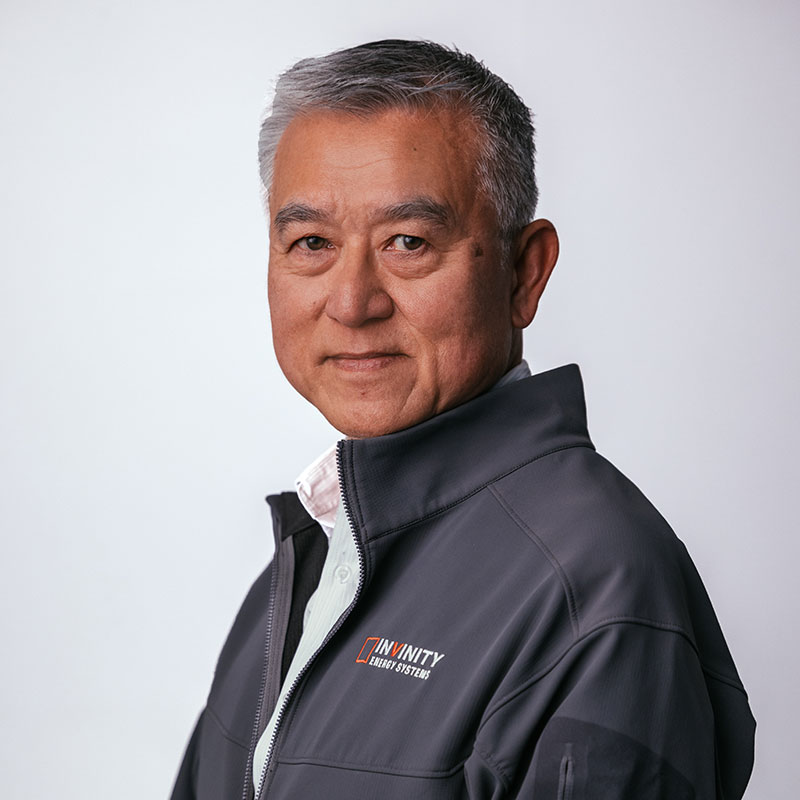 Johnson Chiang
Executive Chairman, Asia
Johnson is a visionary corporate executive and global manufacturing operations leader. Before co-founding Avalon Battery, Johnson was CEO at Prudent Energy, COO at Suntech Power Holdings, and division head at Foxconn. Johnson trained as an industrial engineer, and spent the first part of his career in operations management and ultimately as a corporate executive at Solectron Corporation, a two-time U.S. Malcolm Baldrige National Quality Award Winner.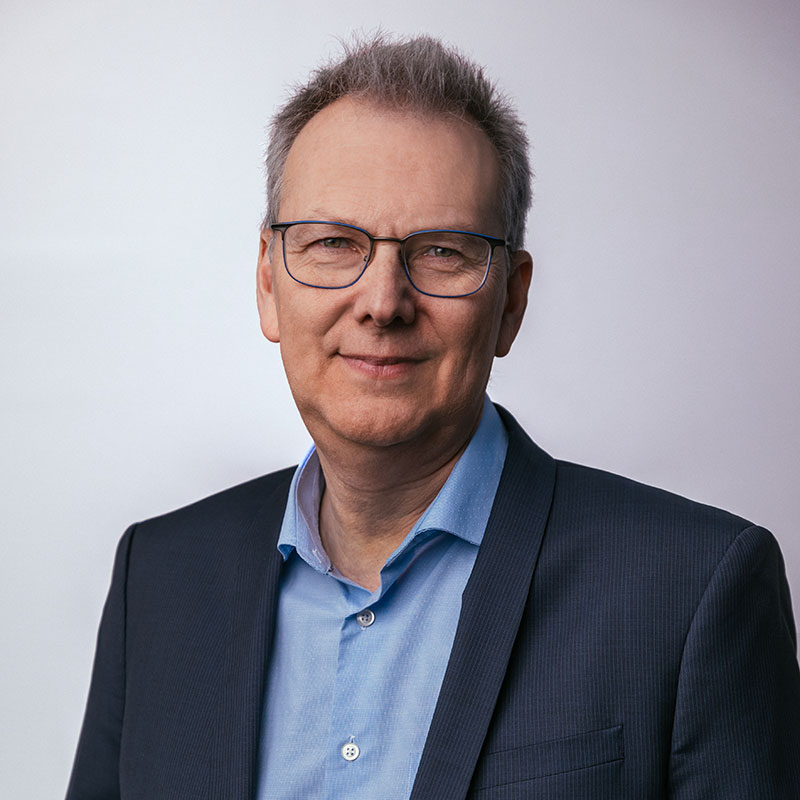 Andy Klassen
Chief Technology Officer
Andy is a chemical engineer with over 20 years of experience leading the development of groundbreaking fuel cell systems, energy storage devices and related technologies. Before co-founding Avalon Battery, Andy was CTO at Prudent Energy, where he led both intellectual property and technology development. Andy counts 14 years in the battery industry, and holds four US patents.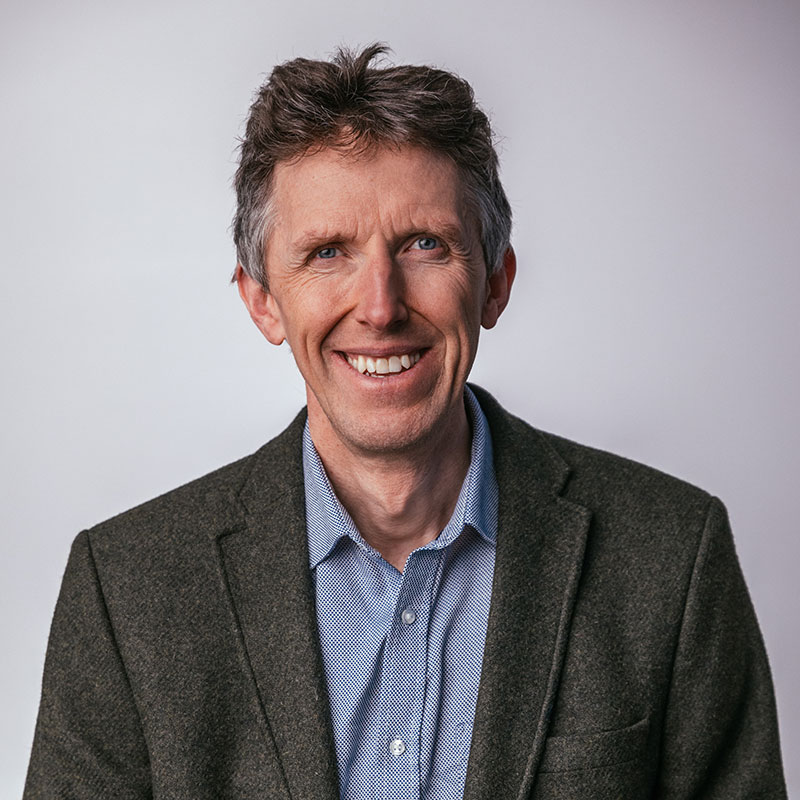 Neil Lang
Chief Operating Officer
Neil is Invinity's Chief Operating Officer. He previously held the same role at Corvus Energy where he had global responsibility for all areas of operations including commercial contracts, risk management, customer service, planning, logistics, procurement, manufacturing, product development, QA, HR and IT.
Prior to that, Neil was COO with Day4 Energy, a Canadian leader in solar photovoltaic panel production.
Neil has a background in manufacturing engineering, and holds an MA and MEng. from the University of Cambridge.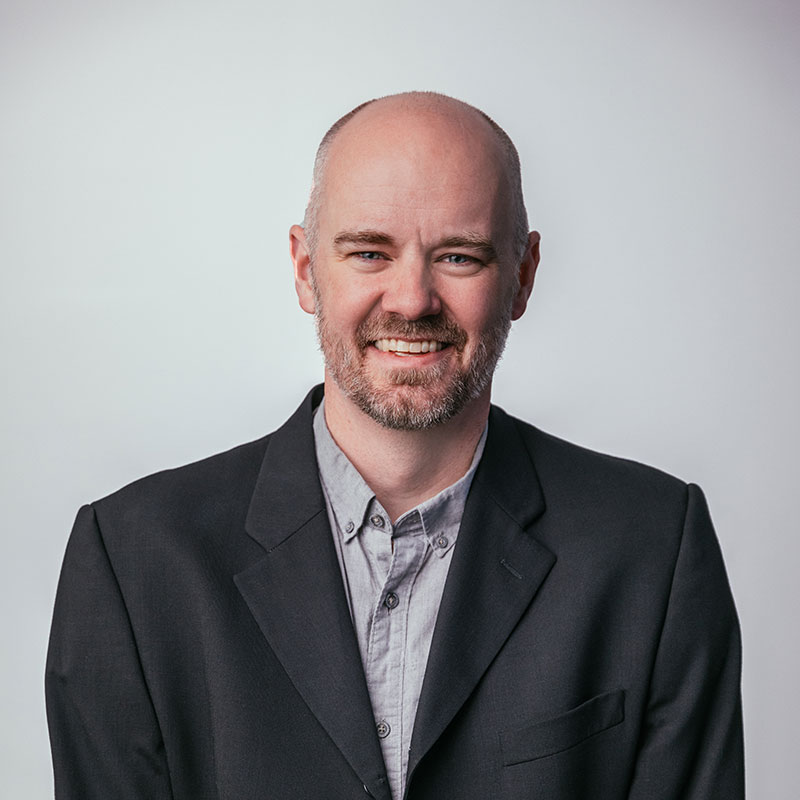 Brian Adams
VP Product Development
A chemical engineer by training, Brian has spent his 15 year career in electrochemical systems research, development and commercialization, including eight years in the energy storage industry. Before joining Avalon, Brian was manager of Systems Engineering at Prudent Energy.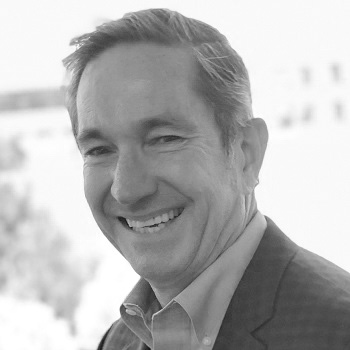 Colin Boone
VP Worldwide Sales
Colin leads the Worldwide Sales team at Invinity Energy Systems. Prior to joining Avalon Battery, Colin held senior sales leadership positions with Savvius, Centrigram, as well as 16 years with Microsoft where he developed and led Microsoft's Health and Life Sciences midmarket sales team in the US.
Colin graduated from the University of California – Los Angeles.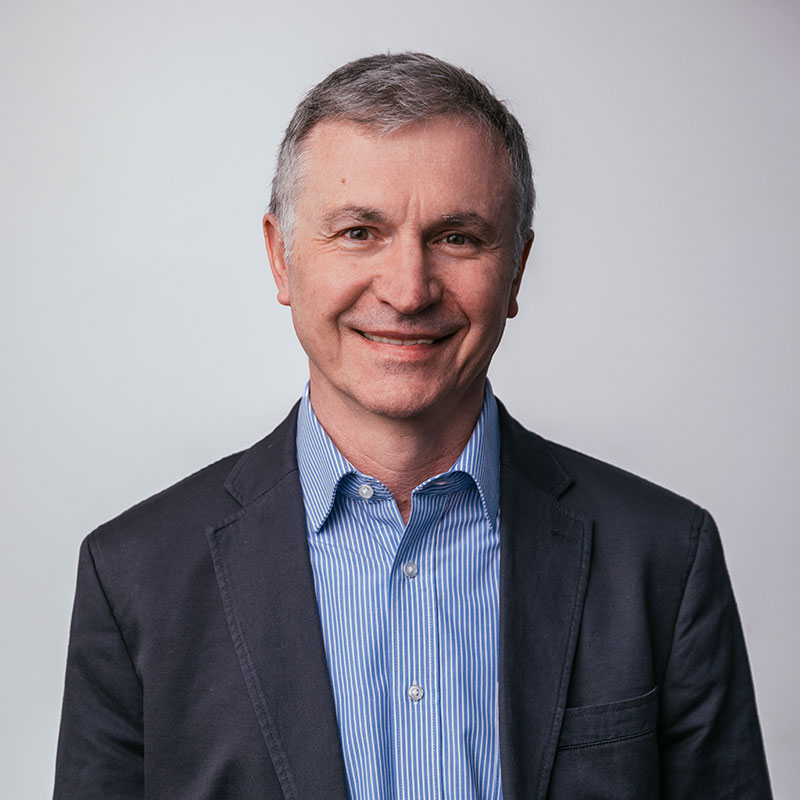 Jean-Louis Cols
VP Solutions Engineering
Jean-Louis is Invinty's VP Solutions Engineering. He was formerly redT's Technology Director having joined the Company in January 2018 from the hydrogen and fuel cell industry. As Operations Director at Logan Energy, he was part of the core team that delivered one of the largest micro-grid hydrogen energy storage systems in Europe. Prior to that he was Group Engineering Director at Intelligent Energy, he was responsible for bringing the company's first fuel cell products to market.
Over a 30 year career Jean-Louis has held senior executive positions within leading technology companies acquiring a multidisciplinary and hands-on technical experience across a wide range of industries.
Jean-Louis holds a degree in Mechanical Engineering from the Ecole Nationale Supérieure des Arts et Métiers in Paris, France and an MBA from HEC Montreal, Canada. He is fluent in English, French and Spanish and has Canadian and French dual citizenship.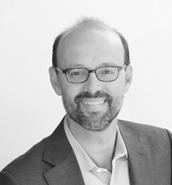 Matthew Walz
VP Business Development
Matt has over 20 years of experience in the energy industry with several leadership roles at Fortune 500 US energy companies. Prior roles included CEO of a commercial solar developer, Chief Commercial Officer across a strategic business unit, and Head of Sales and Marketing for an energy retailer. His professional mission is to create a carbon-free world in which social and economic benefits reach everyone. He joined Invinity to develop and bring new storage solutions to customers.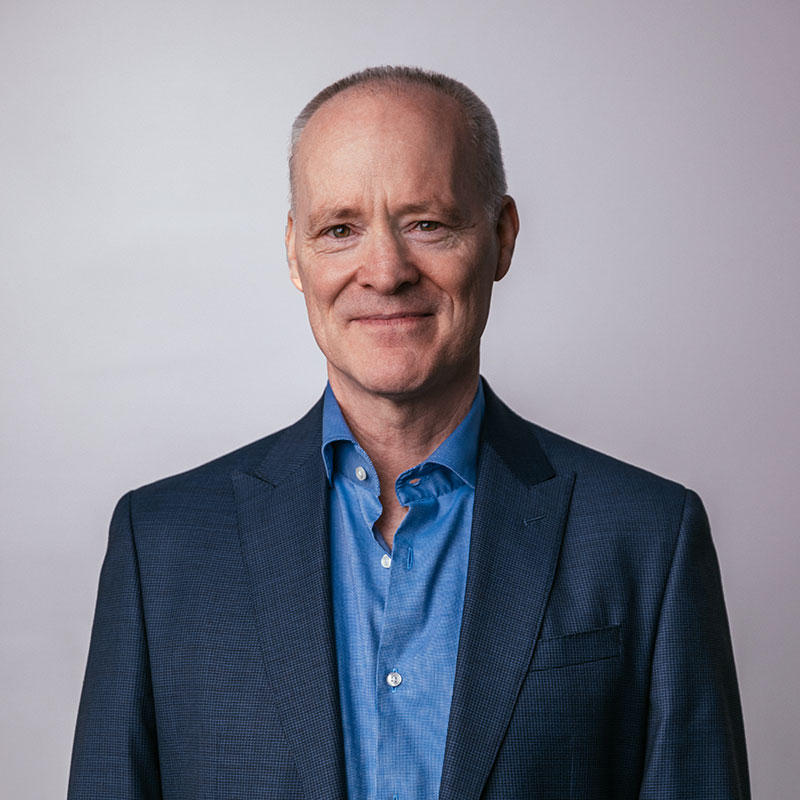 Sean Ellickson
VP Customer Operations
Sean was appointed Vice President of Customer Operations in January 2021. Prior to Invinity, Sean managed commercial and operational programs in aerospace and defence. He also has energy sector experience, having led applications engineering and field services with vanadium flow batteries as part of VRB Power Systems.
Sean holds an MBA in technology management from Simon Fraser University and is based in the Vancouver office. Sean and his global team are responsible for the operations and maintenance of commissioned projects and the resulting ongoing customer relationships.