Fire and Water; How Invinity's Vanadium Flow Batteries Offer Revolutionary Fire Safety
Battery safety, especially fire safety, is becoming an increasing concern in the deployment of grid-scale lithium battery arrays. Compared with lithium batteries, the Invinity™ Vanadium Flow Battery has no fire risk and very low electrical fault risk, and has been independently assessed as providing a lower risk profile to facility operators and first responders.
It seems like almost every week there's a report of a lithium battery fire in the news and no application of those batteries seems immune from problems. In just the past few months, fires in grid-scale lithium battery arrays, storage facilities, automotive battery packs, and single cells used in consumer devices have made the headlines.
As a result, one of the questions we at Invinity are frequently asked is "How safe are your vanadium flow batteries?" Anyone who has ever pulled an elastic band until it snapped knows that stored energy directed the wrong way can hurt. However, there are tremendous differences in the fundamentals of the Invinity VFB and those differences dramatically lower the risk of fires or fire-related injuries with our products as compared with lithium.
Fundamental stability
The fundamental reason for this is in the stability of the underlying technology. The same mechanisms that allow our products to operate for decades with near zero performance degradation benefit safety, too. Not only are our batteries chemically and thermally robust, but the separation of the energy storage (in our liquid electrolyte) and power generation (in our battery cell stacks) means that even when exposed to an external fire, our batteries do not add to the problem.
With most batteries, the absolute worst thing you can do is short-circuit them; just put "lithium short circuit" into your favourite video platform and watch the sparks fly! In a flow battery, you can have two different types of short circuit: not only can you make an electrical short circuit as in other batteries, but you can also create a "short circuit" by mixing the positive and negative liquid "electrolytes"; that is, the liquids where energy is actually stored. Any such mixing results in heat being generated, and in our products, the thermal mass of the electrolyte in question limits the impact of this "liquid short circuit" to generating a temperature rise of approximate 40 degrees Celsius. So while you waste a lot of energy doing this, you won't damage the materials that make up the battery and hold the electrolyte in place.
This stability holds true in the electrical short circuit case, too. When an electrical short happens, most of the battery's electrolyte is isolated in storage tanks, with only a small percentage residing inside the cell stack where the charge and discharge reactions take place. While we have many layers of redundancy in our safety systems to prevent the battery from functioning when a short circuit condition exists, even when we override those systems there's no impact on the battery safety. The electrical short circuit tests that we've done in the past are some of the most boring tests you'll ever see – the battery essentially discharges at far above its normal rate, and can then be charged and used again.
Third party validation of VFB fire safety
We've been very pleased in the last few years to see that others in industry are starting to appreciate these safety advantages. In 2017, we contributed to a study published by Energy Response Solutions, one of the world's leading consultancies on battery and fire safety. ERS concluded that "Vanadium flow battery systems offer significant safety advantages relative to li-ion in the areas of short-circuit fault, arc-flash / blast, "stranded" energy, fire suppression, and deflagration". You can download the paper from ERS's website.
Invinity's batteries have also been independently tested to the UL9540A test standard, which assesses fire safety hazards within battery systems. The results showed decisively that there was no risk of thermal runaway in our batteries.  And, our batteries are stamped with the UL1973 mark, which is a key requirement to satisfy the widely-used NFPA 855 Standard for the Installation of Stationary Energy Storage Systems.
Of course, the way the safety of a particular product is characterized and regulated varies by jurisdiction. For many of our current installations the local fire and safety authorities have agreed with us and ERS's view, allowing our batteries to be installed quickly and effectively without requiring extensive external safety equipment. In fact, the safety profile of our VFBs is so strong that they have recently been delivered and are currently being installed and commissioned at a fire station near San Jacinto, California, providing resiliency against grid outages for the Soboba Fire Station.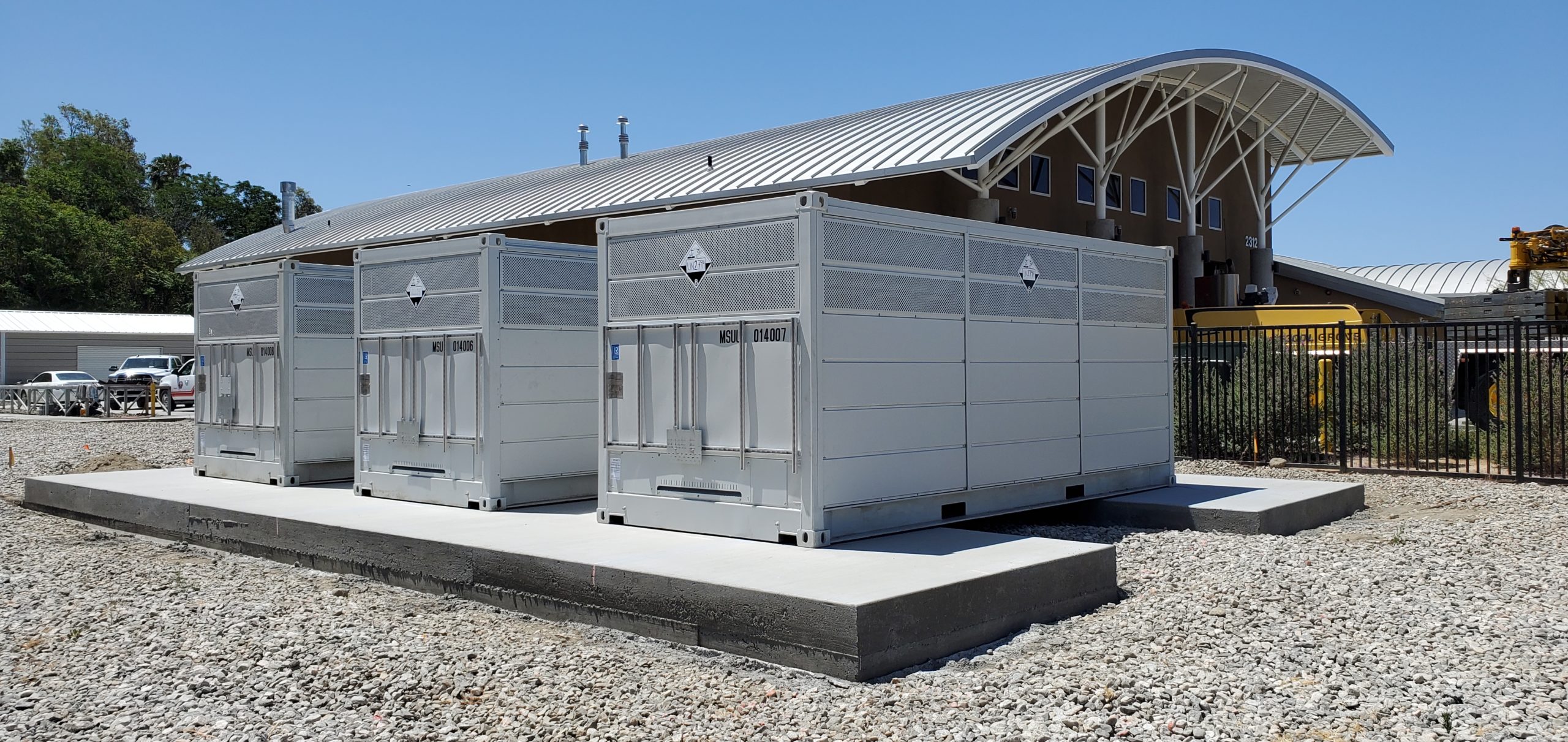 Are you evaluating an energy storage project where fire safety and reliability are key concerns? If you're thinking of installing a battery at your commercial or industrial facility, or if you're thinking of adding storage to your renewable power generation project, contact us and our team will be happy to share more.