Long-Duration Energy Storage + Solar at Native American Site Protects Critical Infrastructure From Impacts of Climate Change
19 Nov, 2020 / Pictures updated 25 Nov, 2022 
An Invinity Vanadium Flow Battery ("VFB") installed at a fire station run by the Soboba Band of Luiseño Indians will protect emergency services and the local community against grid outages caused by wildfires in Southern California.
The 0.5 MWh battery, supplied by Invinity Energy Systems (LSE:IES) to the pioneering $1.7m project developed by GRID Alternatives (GRID), the nation's largest nonprofit solar installer, will work alongside alongside solar generation to ensure uninterrupted power and significantly improve energy resiliency for the Soboba Fire Department.
The project is funded in part by $624,000 committed by the California Energy Commission (CEC) to demonstrate the essential role that long-duration storage can play in delivering clean power to critical infrastructure.
"We are excited to use innovative technologies to advance climate resiliency in tribal communities in California. This project will provide essential power to the Soboba Band of Luiseño Indian Fire Station for the reservation, and also the surrounding communities. This project will not only allow emergency services to continue during outages, but will also reduce greenhouse gas emissions and mitigate climate disasters that cause the outages in the first place "

– Lisa Castilone, Community Development & Tribal Program Manager of GRID Inland Empire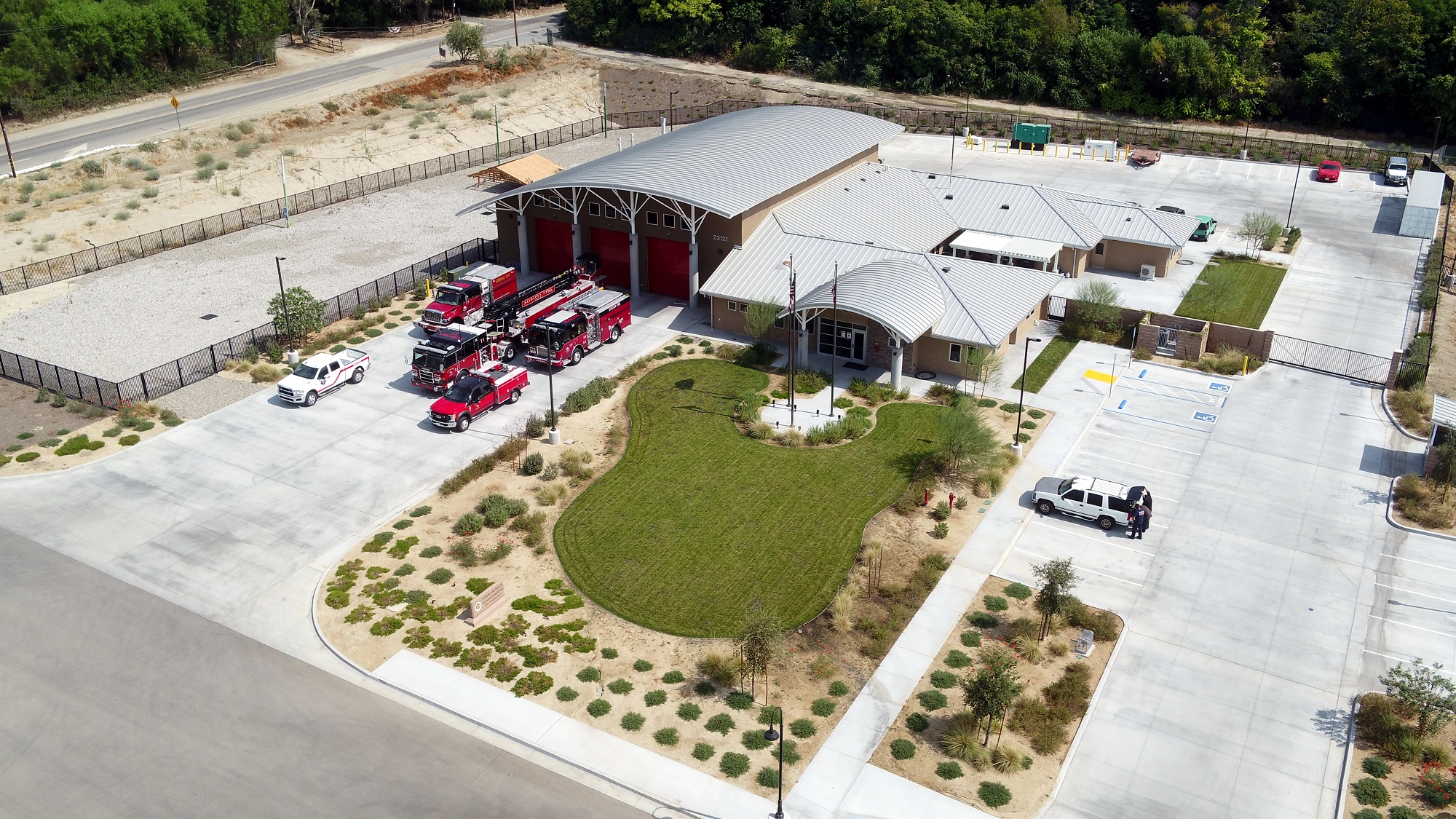 The fire station is a vital part of the Soboba community. Tribal residents live in a district identified by the California Public Utilities Commission as a "Tier 3 – Extreme" threat area and have experienced multiple outages linked to wildfires over the last two years. During wildfires, the Soboba fire station serves as the incident command center and emergency shelter as well as the point of distribution for food, equipment and supplies – making uninterrupted power vital for community resiliency.
As a model for how to improve energy security on a clean, low-cost and decentralised basis across the state, GRID combined the 0.5 MWh Invinity flow battery with 50 kW of on-site solar generation to provide a minimum of ten hours continuous backup power to the site. Excess power generated during daylight hours can be utilized "on-demand" when required, day or night.
The project is one of four energy storage projects utilizing Invinity flow batteries to be selected for funding by the California Energy Commission ("CEC") as part of a $20m initiative to stimulate the deployment of long-duration, non-lithium energy storage.
The number of blackouts across California is expected to increase as preemptive Public Safety Power Shutoffs (PSPS) events become more common, so the Soboba Band is planning on expanding services at the fire station site by building a medical center and community building, along with additional battery backup and microgrid systems for those facilities.
Tribal job trainees will be incorporated as much as possible into the project to increase job readiness within the community. GRID Alternatives Inland Empire, an affiliate of GRID, will be working to strengthen community wide emergency plans and help make Soboba Tribal members fully aware of the facility and use during outages and emergencies.
"Long-duration storage is a great fit for the Soboba fire station. By bridging the gap between production intervals, energy storage transforms renewable energy into a resource the community can count on. "
– Matt Harper, Chief Commercial Officer at Invinity
Long-duration energy storage technologies such as flow batteries will be increasingly vital to stabilizing electricity grids and creating a reliable, resilient energy system as more renewable power is generated. Long-duration batteries soak up excess power and discharge it back into the grid for sustained periods when renewable generation is low or demand on the grid is high. Vanadium flow batteries have a service life exceeding 20 years even in heavy-duty daily usage, delivering better project economics for energy-shifting applications than comparable lithium-ion batteries.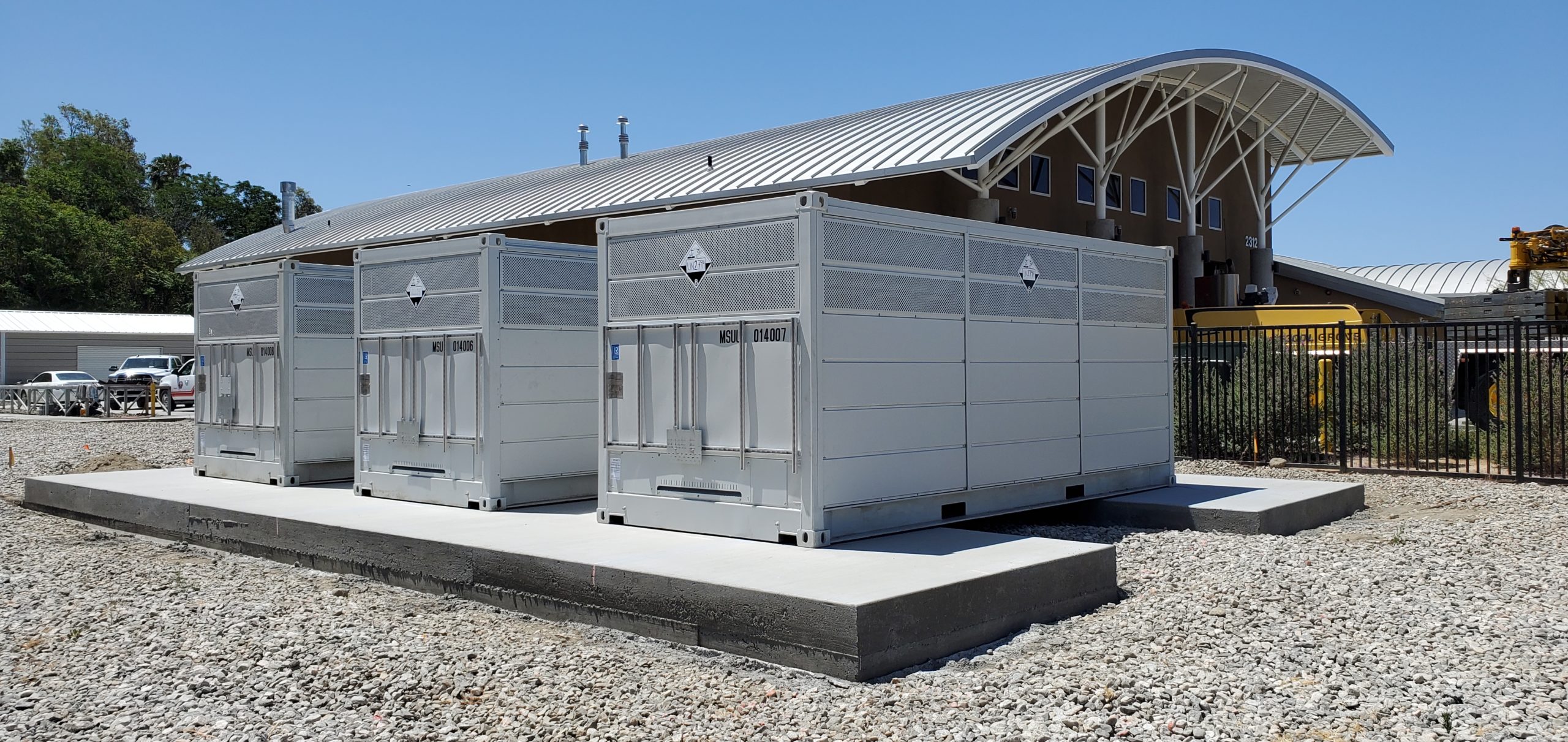 California is a global pioneer in renewable energy innovation and State officials expect 1 gigawatt of new long-duration energy storage to be necessary to hit targets for clean power generation by 2026. The CEC launched the $20m solicitation, which will fund part of this project, to accelerate adoption of innovative long-duration non-lithium storage solutions. The CEC received 23 proposals and selected eight for funding, with an unprecedented four of the winning eight projects including Invinity flow batteries. The Invinity projects, 7.8 MWh in total, will see flow batteries paired with renewable energy across California to demonstrate services including peak shaving, demand charge reduction and provision of back-up power.
"We're extremely proud to participate in a project that will prove GRID Alternatives' vision that solar and storage together can reliably power critical infrastructure. We were thrilled that the California Energy Commission saw delivering on that vision as an important step towards a clean energy future. I'm looking forward to proving that the technology the Invinity team have worked so hard to commercialize can facilitate a step towards energy independence for the people of Soboba."
– Matt Harper, Chief Commercial Officer at Invinity
Invinity's Vanadium Flow Batteries are a form of heavy duty, non-degrading, stationary energy storage which are deployed in high-utilization, industrial applications such as grid balancing, renewable 'firming' and electric vehicle integration. VFBs will complement California's significant wind and solar generation by storing power for eight to ten hours, over the 20- to 30-year life of those generating assets.
Vanadium flow batteries will play a crucial role in supporting the global energy transition, with the market for this technology expected to exceed $4.25 billion by 2028. Excelling at heavy-duty, stationary, high-throughput applications, they are ideal for storing and dispatching energy on demand from industrial scale solar generation, delivering more flexible, more valuable low-carbon energy projects.