Invinity's Mistral product selected for six Department of Energy-funded projects across the U.S.
Monday 25 September 2023
Invinity Energy Systems is delighted to announce that the United States Department of Energy ("DOE") plans to fund projects that will use 84 MWh of Invinity's next-generation product, code-named "Mistral," in six sites across the U.S.
The formal DOE award contracting and final negotiation process for all six projects is expected to conclude before the end of 2023. Once contracting is completed, the development phase will commence with delivery of the batteries by Invinity expected in 2025.
"As we build our clean energy future, reliable energy storage systems will play a key role in protecting communities by providing dependable sources of electricity when and where it's needed most, particularly in the aftermath of extreme weather events or natural disasters. Thanks to President Biden's Investing in America agenda, DOE is supporting game-changing energy storage projects across the nation—laying the foundation for the innovative solutions we need to ensure stronger, more resilient communities." 
– Jennifer M. Granholm, U.S. Secretary of Energy stated in a press release on 22 September 2023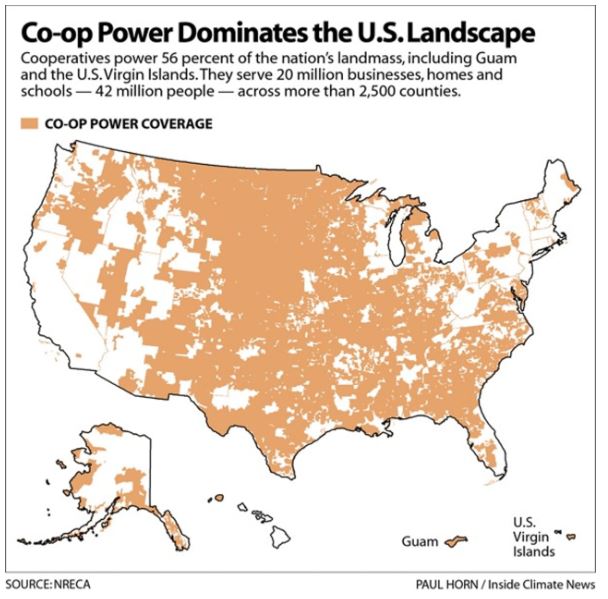 Above: Cooperatives power 56 percent of the nation's landmass, including Guam and the U.S. Virgin Islands. Source: Inside Climate News  
Five of the six sites will be developed by a consortium led by the National Renewables Cooperative Organisation ("NRCO") and supported by Invinity and Pacific Northwest National Laboratory ("PNNL"). Funding expected from the DOE, to be made under the Office of Clean Energy Demonstrations ("OCED") LDES Demonstrations Program, will be used alongside matching funds committed by NCRO consortium partners to purchase, install and operate 72 MWh of Invinity vanadium flow batteries ("VFBs") for use by five utility cooperatives across the U.S. Midwest and Southeast.
Invinity and its NRCO consortium partners expect these projects to improve energy independence in the rural communities they serve and, more broadly, demonstrate the benefits of longer duration energy storage technologies such as Invinity's VFBs. Each of the five projects will be operated by individual electric cooperative utilities and feature a 14.4 MWh Invinity VFB comprising a single Mistral array that will balance intermittent wind and solar generation and improve grid resilience.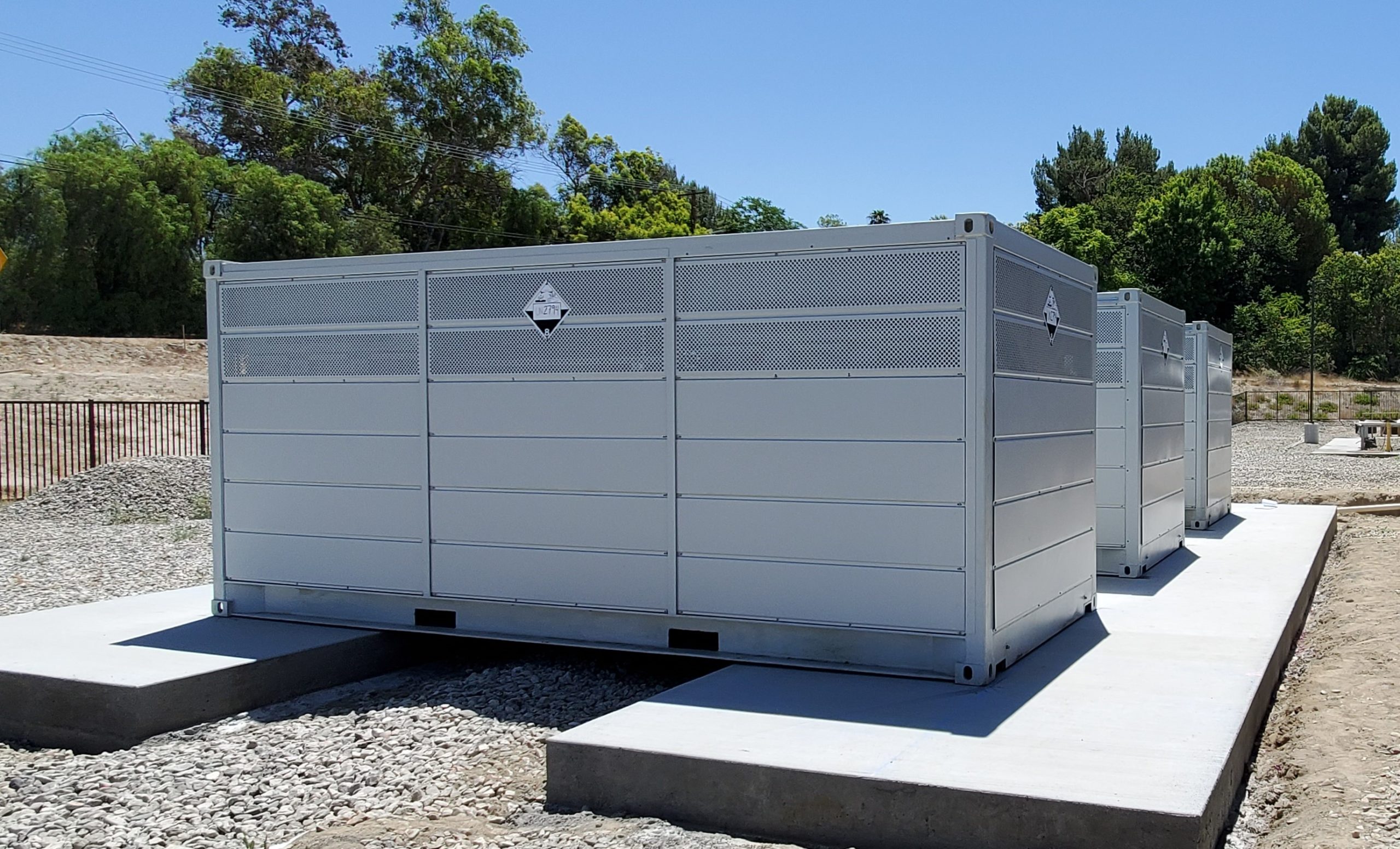 Above: Invinity vanadium flow batteries deployed at the California Energy Commission-funded Soboba Fire Station solar + storage project
Around 800 U.S. cooperative utilities provide power to 42 million Americans. This proposed award marks significant further progress for the Company in this market, having previously announced in June 2023 a 2.1 MWh VS3 sale to U.S. electric cooperative OPALCO in San Juan County, Washington, reinforcing the importance of this customer segment for the Company in the U.S.
The sixth site, also associated with the Pacific Northwest National Laboratory, is expected to see Invinity's VFBs installed at PNNL supported by funds from OCED under its Lab Call programme. PNNL, with a long history of advancing the state of the art in emerging energy technologies, has been selected by OCED to purchase and demonstrate a 12 MWh installation of Mistral over a 10-year period. PNNL has conducted extensive research into flow batteries in general and vanadium-based flow battery electrolytes in particular. Through this programme, PNNL will seek to explore the boundaries of the services and capabilities that long duration energy storage can deliver to the grid operators, energy consumers and microgrid operators across the U.S.
"Long-duration energy storage is necessary for the clean energy transition and we are excited to partner with DOE to demonstrate the capabilities of VFBs in rural communities. Electric cooperatives are innovators, and the five sites our members have selected will help demonstrate to other utilities the many beneficial uses for long-duration energy storage."
– Michael Keyser, Chief Executive Officer, NRCO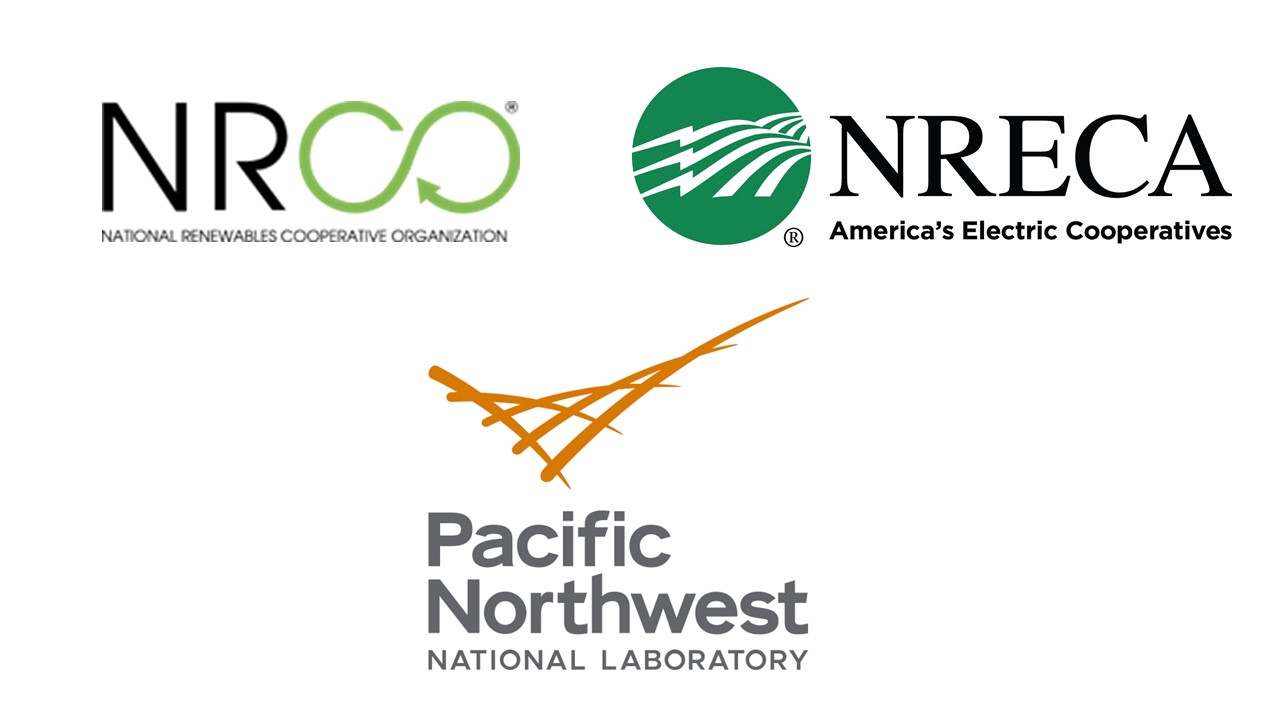 "The U.S. Department of Energy helps shape how the world generates, distributes and consumes electric power. Invinity is thrilled that the DOE has chosen projects based on our Mistral flow battery to help demonstrate the role long-duration storage will have in the future net-zero grid. PNNL's dedication to developing and NRCO's focus on deploying clean energy solutions makes them ideal partners for us in these projects. What Invinity and PNNL discover in the Lab Call program will enhance the ability of our batteries to deliver the flexibility, robustness and safety that NRCO's member cooperatives and the communities they serve demand and that the future grid will require."
– Matt Harper, Chief Commercial Officer, Invinity Energy Systems