Invinity enters Taiwan through resale agreement with local partner
Monday 21 November 2022
Invinity Energy Systems is pleased to announce a 2.2 MWh sale to Bei Ying International Corporation ("Bei Ying"), a Taiwanese industrial equipment wholesaler.
Bei Ying has made an initial purchase of 10 Invinity VS3 batteries with a total capacity of 2.2 MWh. Acting in its capacity as a local, in-country reseller for Invinity, these batteries will be resold by Bei Ying to end-users within Taiwan. The first battery will be delivered to an industrial technology research institute with the remainder expected to be sold to commercial and industrial electricity users in conjunction with renewable energy and electric vehicle charging equipment.
This commercial milestone represents entry into the Taiwanese market for Invinity and an additional commercial partnership in East Asia through which the Company expects to generate significant new sales. A deposit is now due, with the first battery planned for delivery next month, December 2022. Delivery of the remaining nine batteries is expected to occur throughout 2023.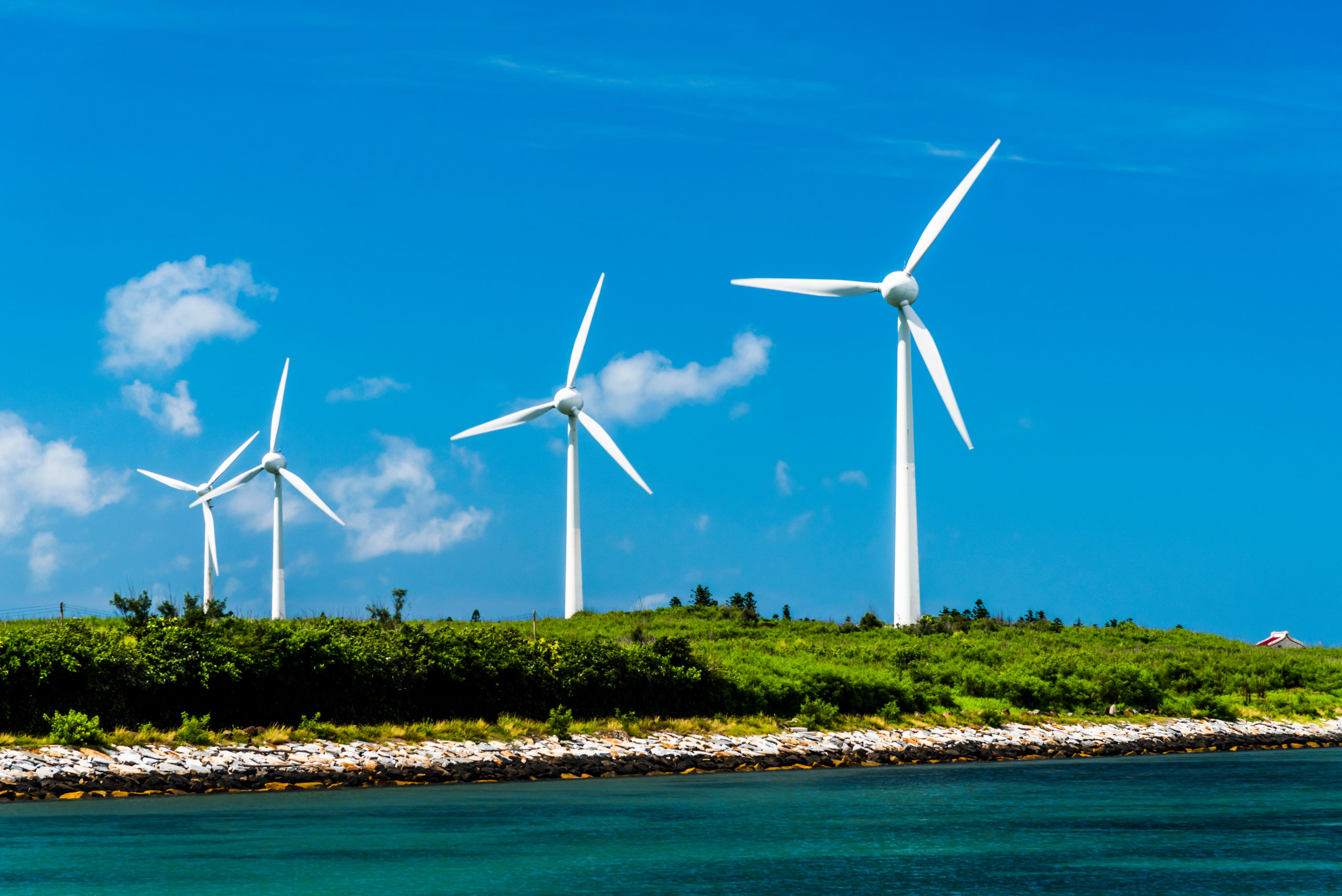 Above: Wind turbines on Taiwan
Taiwan has become an attractive market for energy storage manufacturers in recent times as a result of ambitious zero-emissions targets. These targets include a goal of generating more than 20% of the island's power from renewables by 2026. Battery storage is expected to play an important role in Taiwan's road map to hit net-zero by 2050 with Government and state-owned companies planning to spend approximately USD 32 billion on renewables, grid infrastructure and energy storage projects between 2022 and 2030.
Established in 2005 in Taipei, Bei Ying International Corporation is pursuing the rapidly growing energy storage market in Taiwan. Bei Ying's business targets also include products and services related to renewable energy generation, EV charging infrastructure, and e-mobility.
"Our entry into Taiwan is an exciting commercial milestone for Invinity. The island is ideally positioned to take advantage of renewable power, made dispatchable by energy storage solutions, in pursuit of ambitious climate targets.

We are continuing to execute on our strategy of expanding into new markets alongside trusted local partners and in this respect, we are very pleased to be working with Bei Ying to access new global sales opportunities. We look forward to demonstrating the competitive advantages of our products in Taiwan and expanding our presence across East Asia."
– Matt Harper, Chief Commercial Officer, Invinity Energy Systems