The company's second BCTIA nomination recognizes it as one of British Columbia's most impactful clean technology firms. 
Tuesday 20 June 2023
Invinity Energy Systems is very pleased to announce that we've again been chosen as finalists in the 2023 Technology Impact Awards, organized by the BC Tech Association.
Invinity has been selected as a finalist in the "Gamechanger – Climate Leadership" category, which recognizes companies that "demonstrate climate leadership through their products, services, campaigns, or initiatives, contributing to the advancement of British Columbia's reputation as a climate leader."
"This year marks a significant milestone for BC Tech as we celebrate our 30th Anniversary alongside companies that are dedicated to making BC the best place for growing and scaling tech companies. It's thrilling to witness the impact of technology across industries and its influence on the future of BC's economy." 
The market for energy storage to support the grid is expected to grow by one-third annually until 2030 as countries increasingly aim to generate "dispatchable" renewable energy to meet ambitious carbon reduction goals.
Invinity's vanadium flow batteries (VFBs) offer unrestricted charge-and-discharge capabilities, meaning they can deliver a significantly broader range of services than more common lithium-ion batteries, maximizing the value our customers get from their energy storage projects.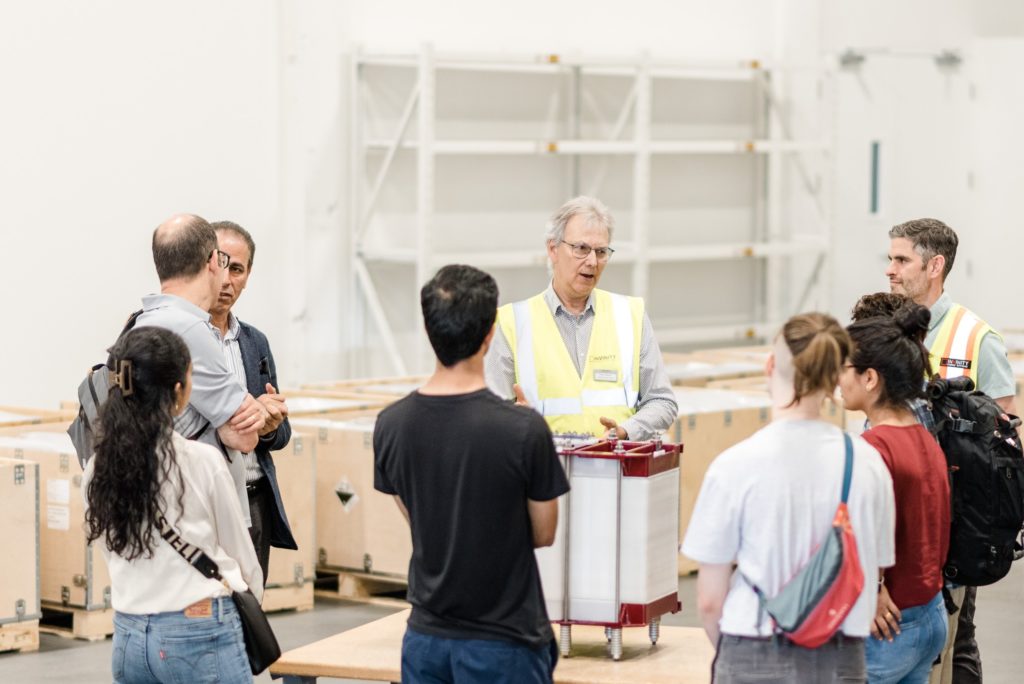 Above: Invinity Vancouver hosted an Open House in June 2023 (Image via Tropical Creative)
VFBs are now widely recognized as the primary alternative to lithium-ion batteries for stationary energy storage due to their proven capabilities and increasing commercial availability. They've been successfully deployed worldwide, with Invinity's batteries now serving electric grids in the UK, Asia, and North America.
Invinity's Vancouver facility plays a crucial role as a hub for the company's global operations and serves as a center for the development, manufacturing and support of our modular vanadium flow batteries.
"In 2022, Invinity secured contracts to deliver more of our vanadium flow batteries than in our company's entire history. That growth will only accelerate with the global move towards a net zero future, where renewable power generation and energy storage combine to deliver clean, low-cost power on demand. I'm excited to see Invinity's products driving that energy transition, and to see our made-in-BC products having a tremendous impact on the world stage. "
Invinity's recognition comes alongside an esteemed set of co-finalists in the category, including real estate decarbonization platform Audette, crop management platform Semios, and carbon capture and removal technology leader Svante.
BC Tech, the largest member-led technology non-profit in British Columbia, is dedicated to facilitating the growth of startups into scaleups. Their work involves accelerating growth by helping members expand and diversify their talent pools, acquire new customers, and gain access to capital. The tech industry plays a vital role in BC's future and contributes to building resilience in every sector. In today's world, every company is a tech company.