Invinity awarded £11m funding by Department of Energy Security and Net Zero to build the largest grid-scale battery ever manufactured in the UK
Wednesday 12 April 2023
Invinity Energy Systems plc has today been awarded £11 million in funding by the Department for Energy Security and Net Zero to build the largest grid-scale battery ever manufactured in the UK.
 The Vanadium Flow Battery Longer Duration Energy Asset Demonstrator ("VFB LEAD") project will see a 30 MWh Invinity VFB system deployed at a key node on the National Grid. The battery, which will be capable of delivering more than 7 MW of power on demand, will utilise the fast-response and high-throughput characteristics of Invinity's battery technology to provide a broad range of services to the grid. The battery's operation will provide vital flexibility to the UK electricity network and help accelerate the UK's transition to an energy system supplied by low carbon, domestic energy sources such as wind and solar power.
"Storing energy for longer periods is vital to build a robust and secure energy system and ensure that renewable energy is used efficiently. Fortunately the UK has a wealth of pioneering businesses that are making their mark on this industry.


"Today we're backing three UK businesses to make their projects a reality, which will go on to play a role in our country's energy security"
– The Rt Hon Graham Stuart, Minister of State for Energy Security and Net Zero
With a capacity equivalent to the daily energy use of more than 3,500 homes, this battery will be the largest ever to be manufactured in the UK. Approximately six times larger than Invinity's battery system at the Energy Superhub Oxford, it will also be one of the world's largest flow batteries. Furthermore, with the ability to deliver full power for a discharge duration of over 4 hours, it is expected to be the largest long duration battery asset connected to the UK grid.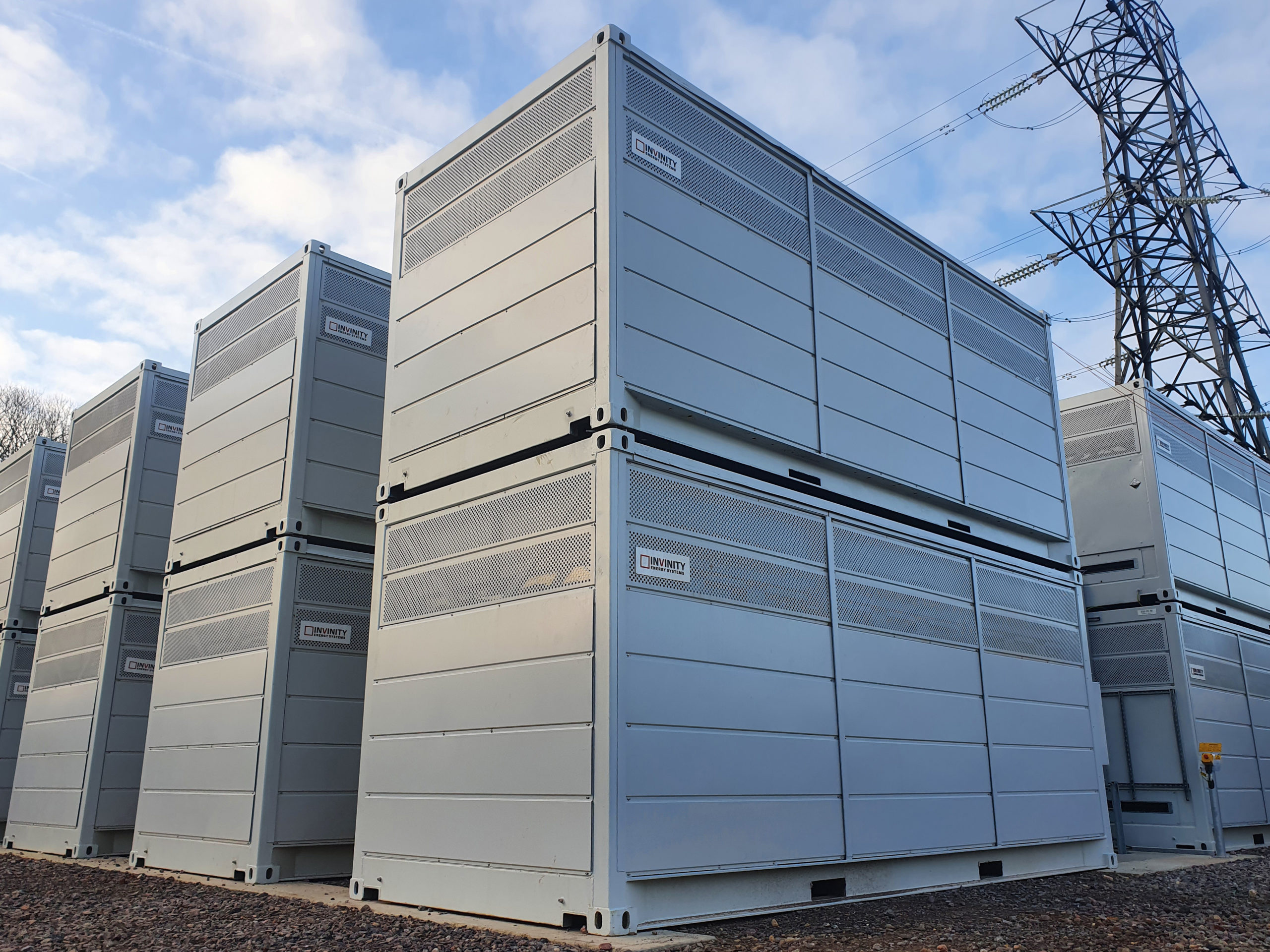 Picture: Invinity's 5 MWh Vanadium Flow Battery at the Energy Superhub Oxford
Invinity's cutting-edge Vanadium Flow Battery (VFB) technology is a leading alternative to better known lithium-ion batteries as it is safer (they cannot catch fire), more durable (they do not degrade with use) and more than 97% recyclable at the end of their 25+ year life, reducing environmental impacts and disposal costs for project owners.
"We appreciate the UK Department of Energy Security and Net Zero Energy's recognition of the importance of longer duration energy storage for grid stability and to making low-cost renewable power available on demand. We are grateful that Invinity was chosen from a very competitive field and look forward to delivering what will be the largest battery ever manufactured in the UK.

"We are pleased to help improve UK's energy security, further demonstrate UK leadership in energy technology, and support UK industry and jobs. This award is a critical step in Invinity's journey from development stage to a commercial supplier of batteries critical to the global path to net zero"
– Matt Harper, Chief Commercial Officer, Invinity Energy Systems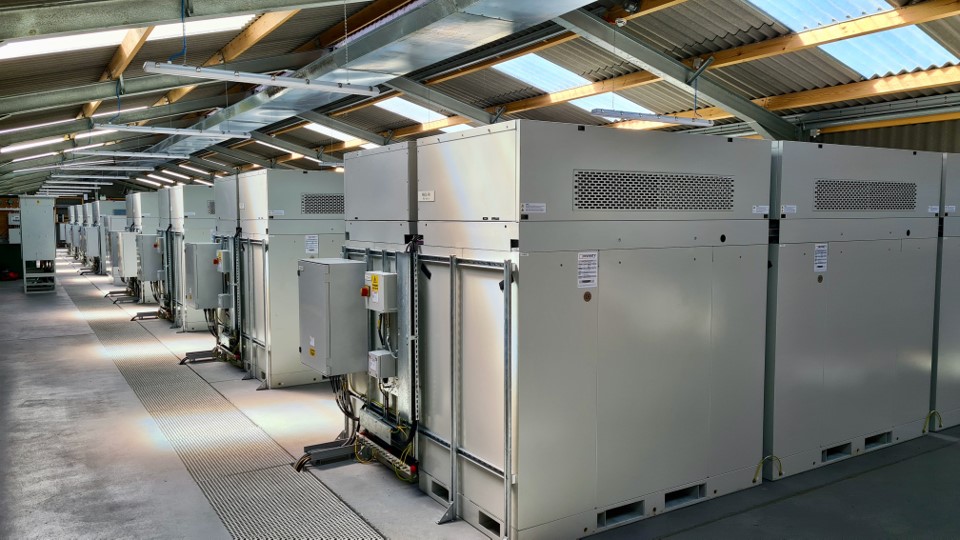 Picture: Invinity batteries at the European Marine Energy Centre (EMEC) in the Orkneys