Australia's largest commercial energy storage system launches at Monash University
(Originally published on redtenergy.com August 8, 2019).
Australian-invented technology at heart of Monash University microgrid project
redT 1MWh system harnesses power of cheap solar generation, trades energy and supports grid network
Energy storage machines support Monash's ambitious Net Zero Initiative
World's first operational Vanadium flow battery / lithium-ion hybrid energy storage system
MELBOURNE, VICTORIA – Today, redT energy and Monash University are delighted to announce the official launch of a 1MWh redT energy storage system, which has been installed at Monash University's Clayton campus. A formal launch event took place earlier today at the University site and was well attended by VIP guests who were taken on a tour of the campus before inspecting the redT system and attending a presentation on the future of energy storage in Australia.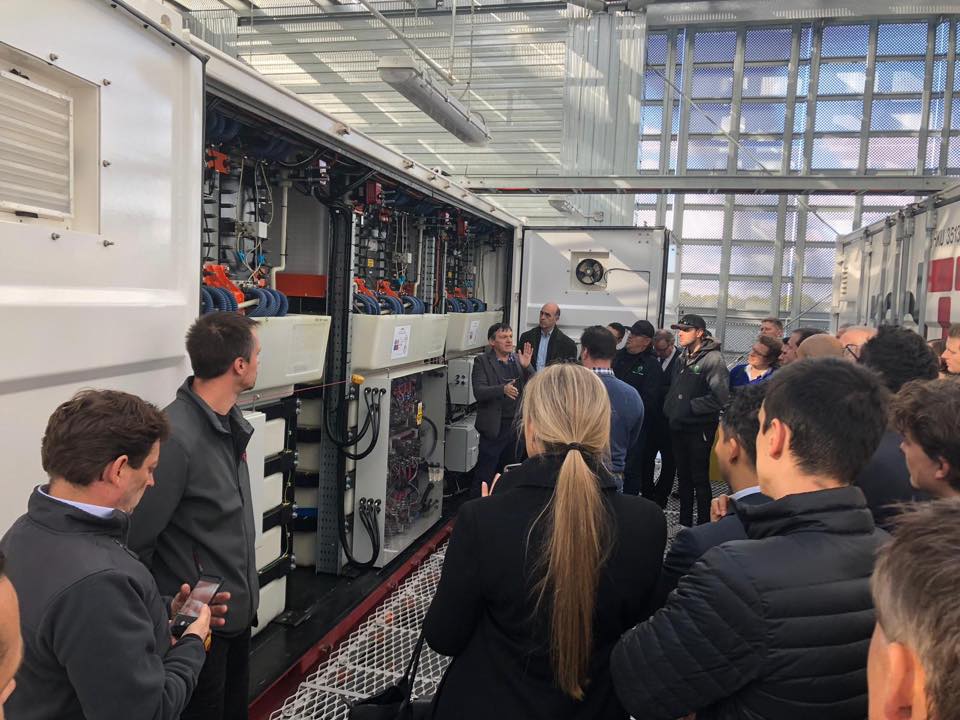 redT's energy storage infrastructure forms a key part of the University's pioneering microgrid project, which will demonstrate the viability of a 100% renewable electricity system through a wide range of distributed energy resources including solar power, energy storage, EV charging stations as well as smart building and energy management systems . The new redT system will balance out the renewable energy sources generating valuable services to meet demand across the campus, while also providing valuable balancing services to the Australian Energy Market Operator (AEMO). The project is an important part of Monash's broader Net Zero Initiative, which will see the University target a goal of net zero carbon emissions by 2030.
Australia is fast becoming a global renewable energy powerhouse, with figures estimating that this year, renewables are being deployed in Australia almost five times faster than the USA, four times faster than China and well over twice the rate of the UK on a per capita basis. However, this fundamental shift towards renewable energy is creating its own challenges at the network level, with a growing need to balance supply and reduce volatility in order to continue Australia's energy transition. Energy storage will play a key role in solving these future challenges and the Monash Microgrid is a prime example of how distributed, zero carbon precincts can accelerate Australia's progress towards a 100% renewable future.
Today's milestone is a crucial step towards achieving our net zero emissions target and our ambitious campus sustainability goals. Through innovative partnerships like this one, we are addressing and scaling the transition of energy into new models and markets, which are both environmentally responsible and affordable.
The redT installation at Monash University is currently the largest commercial energy storage installation in Australia and the first 'hybrid' energy storage system, combining both vanadium redox flow and lithium-ion technology together, to come online globally. redT's vanadium redox flow technology is a form of non-degrading energy storage, which is well suited to heavy use applications alongside renewables and in commercial environments. Interestingly, the technology has its origins in Australia, with the first patent for the design coming out of the University of New South Wales in 1986 prior to further development and commercialisation by companies including redT energy. This project is the first large scale deployment of this technology in its home country.
We are proud to bring an Australian invented technology back home. Infrastructure energy storage, which harnesses cheap renewable energy and supports the grid network, is crucial to the coming Australian energy revolution which will bring clean, low cost, secure energy to all Australians.