Invinity enters new European market with 1.5 MWh sale and new commercial partnership in Hungary
Monday 27 March 2023
STS Group, a leading Hungarian renewable energy project developer, has purchased a 1.5 MWh vanadium flow battery for use in a solar plus storage project near the municipality of Öskü, central Hungary.
Further to the Company's 10 March 2023 announcement of the reseller agreement with Ideona Group ("Ideona") and STS, this project supported with EU funding, will see seven VS3 flow batteries coupled alongside a 2 MWp solar array that will provide power for up to 6 hours. Invinity's battery will increase the use of renewable energy and provide grid-balancing services for the local grid by storing and dispatching excess energy.

Ideona will own and operate the entire project and STS will fully install and integrate the battery. The project was created as part of a government tender issued by the National Research, Development and Innovation Office in Hungary.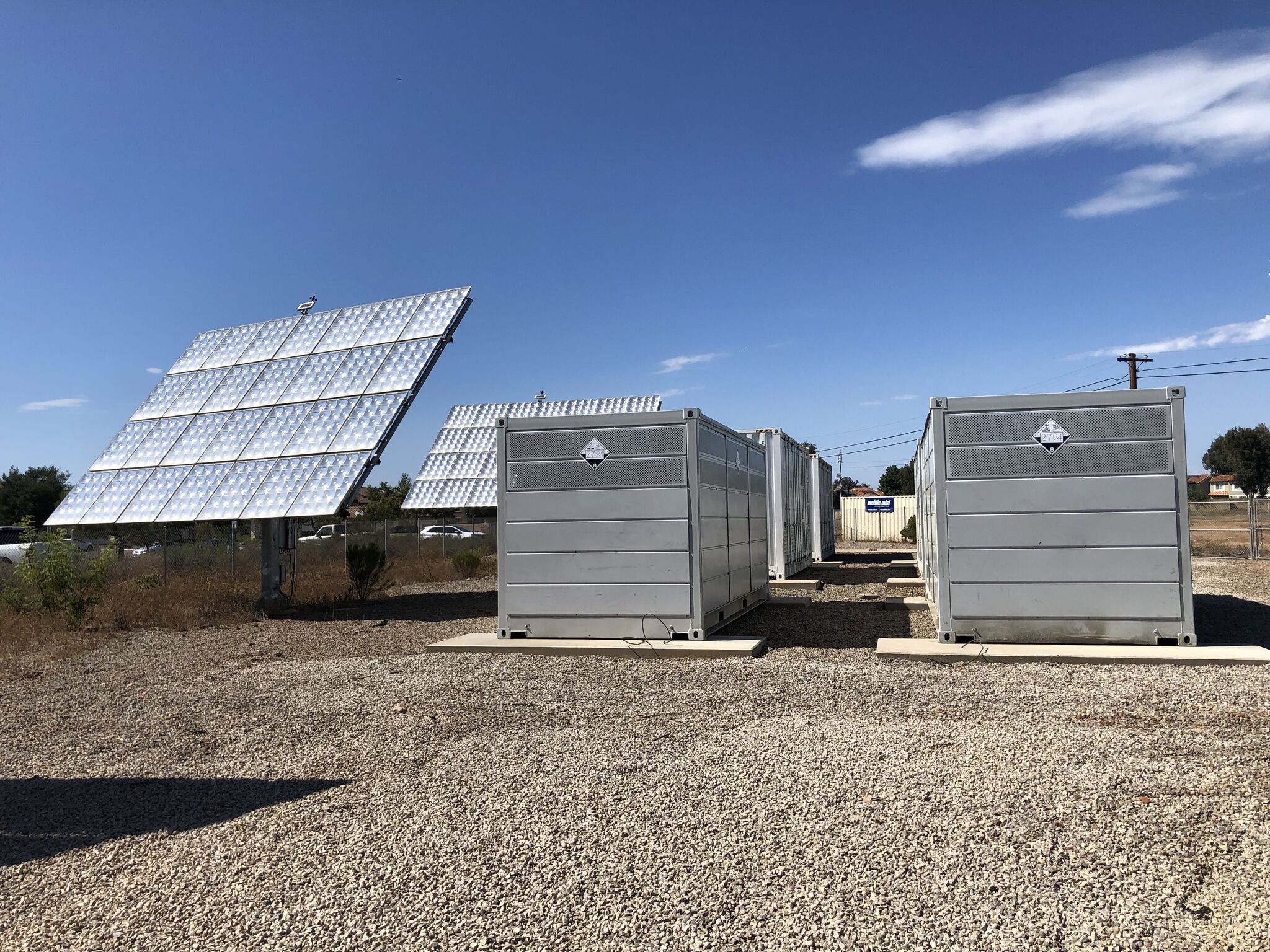 Picture: Invinity batteries deployed alongside solar at a site in California, USA
Hungary was among the first countries globally to turn its 2050 emissions target into a legal commitment. The country is targeting a 90% clean energy mix by 2030 which includes an increase in renewable generation and battery storage.
"I'm very pleased to report these positive developments for Invinity in new and existing markets. Our new partnership with Ideona and STS will help to establish Invinity as a leading provider of safe, durable longer-duration energy storage in Hungary "
– Matt Harper, Chief Commercial Officer, Invinity Energy Systems