Clean energy incentives in the Inflation Reduction Act recently passed by the U.S. Senate notably include large-scale support for U.S. energy storage
Tuesday 9 August 2022
Invinity Energy Systems welcomes the inclusion of energy storage project support in the Inflation Reduction Act passed by the Senate on 7 August 2022.
Potentially the largest and most far-reaching climate legislation in U.S. history, the bill contains $369bn of clean energy investment, primarily in the form of tax incentives and grants aimed at supporting the rapid buildout of renewable generation and energy storage projects in the U.S.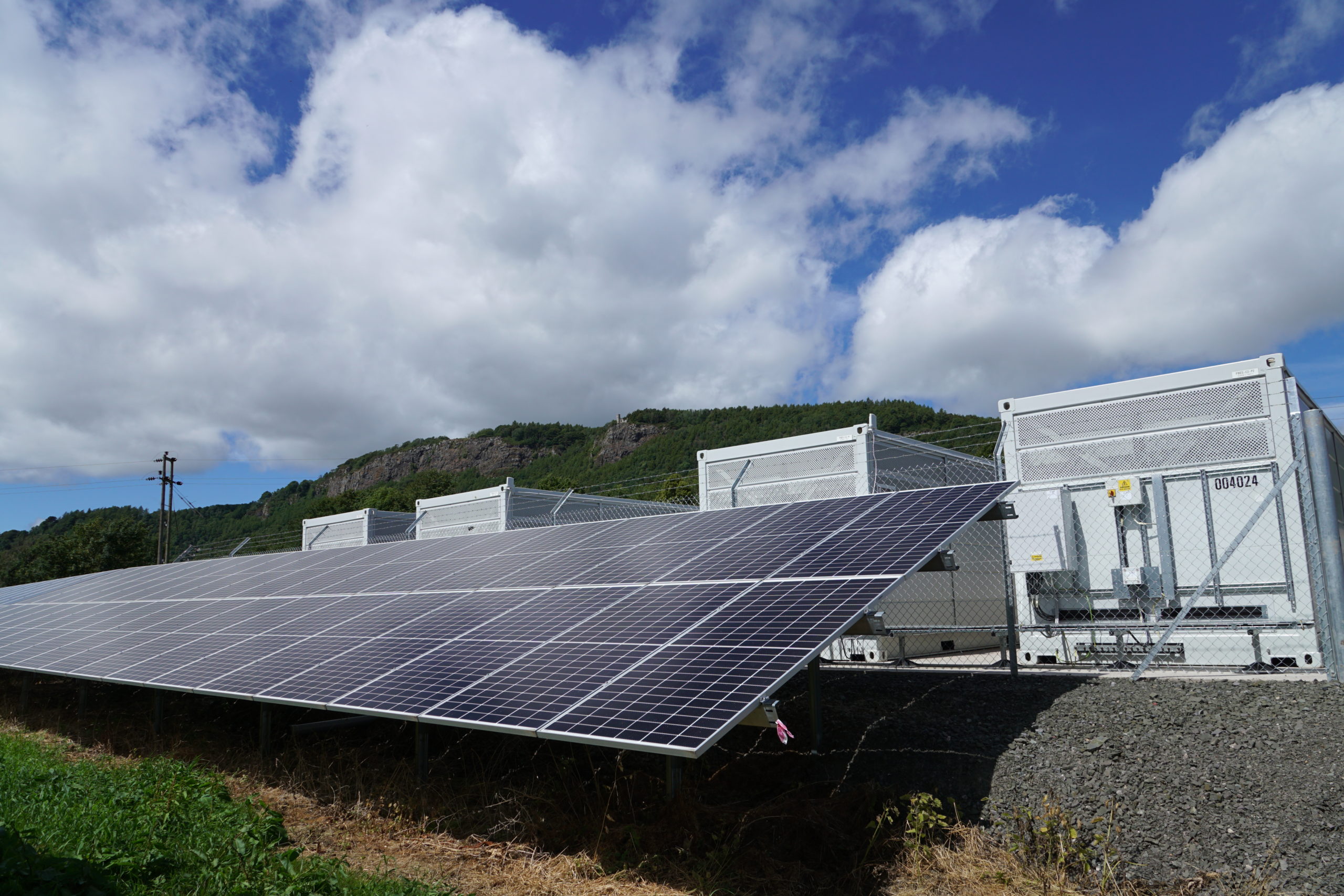 Above: Fully operating Invinity VS3 Flow Batteries colocated with solar panels that enhance the amount of renewable energy that can be used 
The Company views this development extremely positively, especially with respect to the fact that energy storage is treated on par with energy production in the bill. Key areas include:
Investment Tax Credits (ITCs) and grant programmes expected to significantly improve economics for standalone energy storage projects utilising a broad range of clean energy technologies including vanadium flow batteries.
Similar support for renewable power generation, which Invinity expects will accelerate the need for long-duration, high-throughput energy storage solutions capable of delivering intermittent renewable power on demand, a use case where Invinity's vanadium flow batteries are both field-proven and offer advantageous economics.
An ITC time horizon stretching to 2032, providing unprecedented project development and investment security in comparison to previous programmes which were significantly shorter in duration.
"This is significant legislation not only for its size and scope, but because it goes beyond past efforts that focused on renewable energy production to include incentives for energy storage. This is tangible and welcome acknowledgement that renewable energy and energy storage go hand-in-hand. Once signed, we see this bill enhancing the already vast opportunity for Invinity's products in the U.S., not only directly through economic support of storage project deployments, but indirectly by stimulating large amounts of additional renewable generation which will require long-duration energy storage solutions such as Invinity's.

This is tremendous support for Invinity's corporate strategy in the U.S."
– Larry Zulch, Chief Executive Officer, Invinity
Given Invinity's geographical footprint and proven track record of project delivery within the U.S. and particularly within California, the Company believes it is well positioned to benefit from the support this legislation will provide to U.S. energy storage projects once it is signed into law.
The bill, considered to have overcome its primary hurdle by passing the U.S. Senate, will now face a vote in the Democrat-controlled House of Representatives, following which, if it passes the House, is expected to be signed into law by President Biden.