Invinity has delivered a 0.4 MWh VS3 vanadium flow battery system to The Wave, a world-first inland surfing destination, for a solar + storage microgrid system to provide 24/7 renewable power. Find out more in the case study below.
Solar Flow Battery to Create Waves at World-First Onshore Surf Lake
The Wave, located near Bristol, UK, regularly welcomes more than 150,000 visitors each year. In order to reduce its energy costs and carbon intensity, The Wave deployed enough solar PV and added on energy storage in the form of vanadium flow batteries. This development means The Wave is now a leading example of how businesses can drastically reduce their carbon impact by using clean, low carbon energy every day.
The Wave founder, Nick Hounsfield, was committed at the outset to using 100% renewable energy to power his facility and provide EV charging facilities at the site. The installation of solar PV modules on site gives the facility its own generation, but there was a need to install a battery system alongside it to ensure that the facility had enough power when the sun wasn't shining. A flexible and longer duration battery would therefore be required to be able to provide when needed. Working with leading UK renewable energy developer, Absolute Solar & Wind Limited (ASAW), The Wave contacted Invinity to supply a vanadium flow battery system that would make this innovative project a reality.
Facility powered by up to
The battery will be used primarily for Solar shifting, which means the battery will store excess solar generation during the daytime when prevailing market prices are low and discharge into the evening price peak and at other times when demand is high (as demonstrated in the chart below).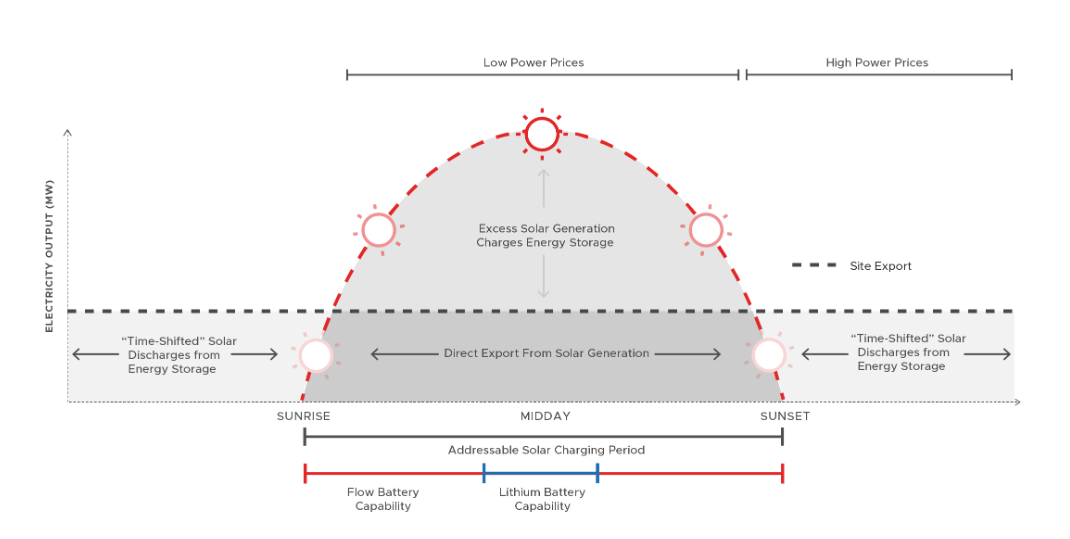 Supported by European Regional Development Fund Growth Programme funding, construction of the entire system (including two Invinity VS3 vanadium flow batteries) was completed in Autumn 2023.
Mitigating high energy prices for financial sustainability
Ever since UK energy prices rocketed due to the Covid pandemic and the war in Ukraine, businesses are continuing to face significantly higher running costs. Although prices have reduced from the peaks experienced during 2021, they are expected to remain above pre-Covid levels (see chart below):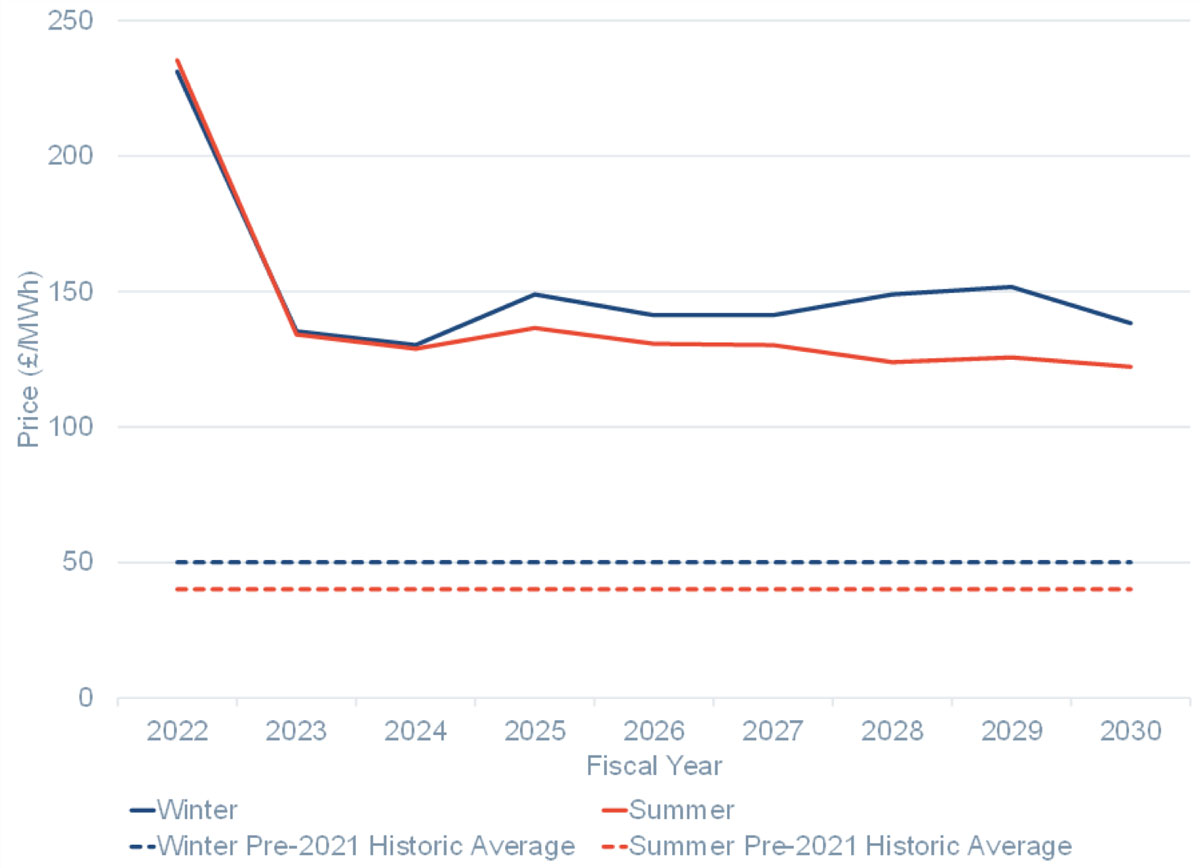 Additionally, for big businesses with a variable power rate, volatility means that it is difficult to reliably predict energy costs (see chart below). The chart also shows how the trend for average cost per kWh is both generally increasing and is volatile.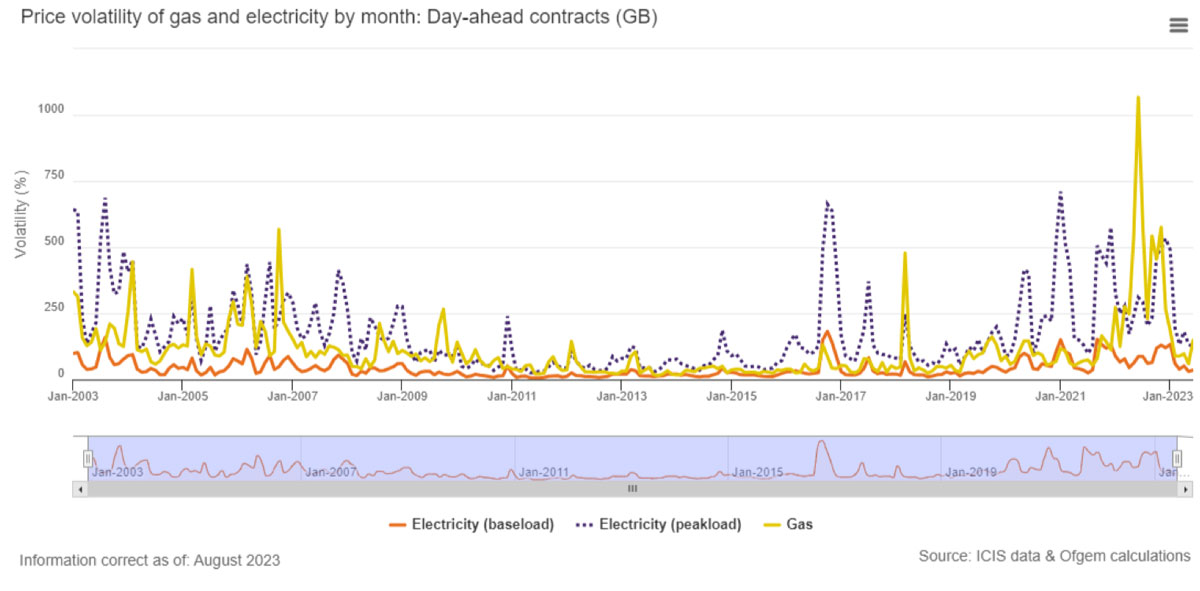 Transitioning to 100% renewable electricity will go a long way to reducing energy costs for business and consumers. Energy storage, particularly in the form of safe, reliable and durable vanadium flow batteries that last for over 25 years and has the flexibility to provide a range of services, will ensure that all renewable generation has the flexibility and stability to provide baseload power for business owners and the grid all year round.
Interested in Finding Out More?
If you're a utility, developer, EPC, or financier please contact our commercial team to discuss the details of your project. We work with you to develop a robust business case and financial model.