Invinity's technology will help Native American fire station mitigate the impacts of climate change-linked power blackouts
Wednesday 22 June 2022
Strengthening the Grid and reducing Power Blackouts
Invinity has taken a step towards proving that vanadium flow batteries can not only serve the electric grid itself, but also mitigate the challenges experienced by electricity users who rely on parts of the electric grid that are under increasing strain.
The 0.5 MWh battery, consisting of 3 VS3 units built by Invinity at its Vancouver facility, has been successfully delivered to the fire station near San Jacinto, California, owned by the Soboba Band of Luiseño Indians. The battery is currently being installed and commissioned; once operational, it will help manage the solar power generated at the site whilst also increasing resiliency by providing backup power during power blackouts.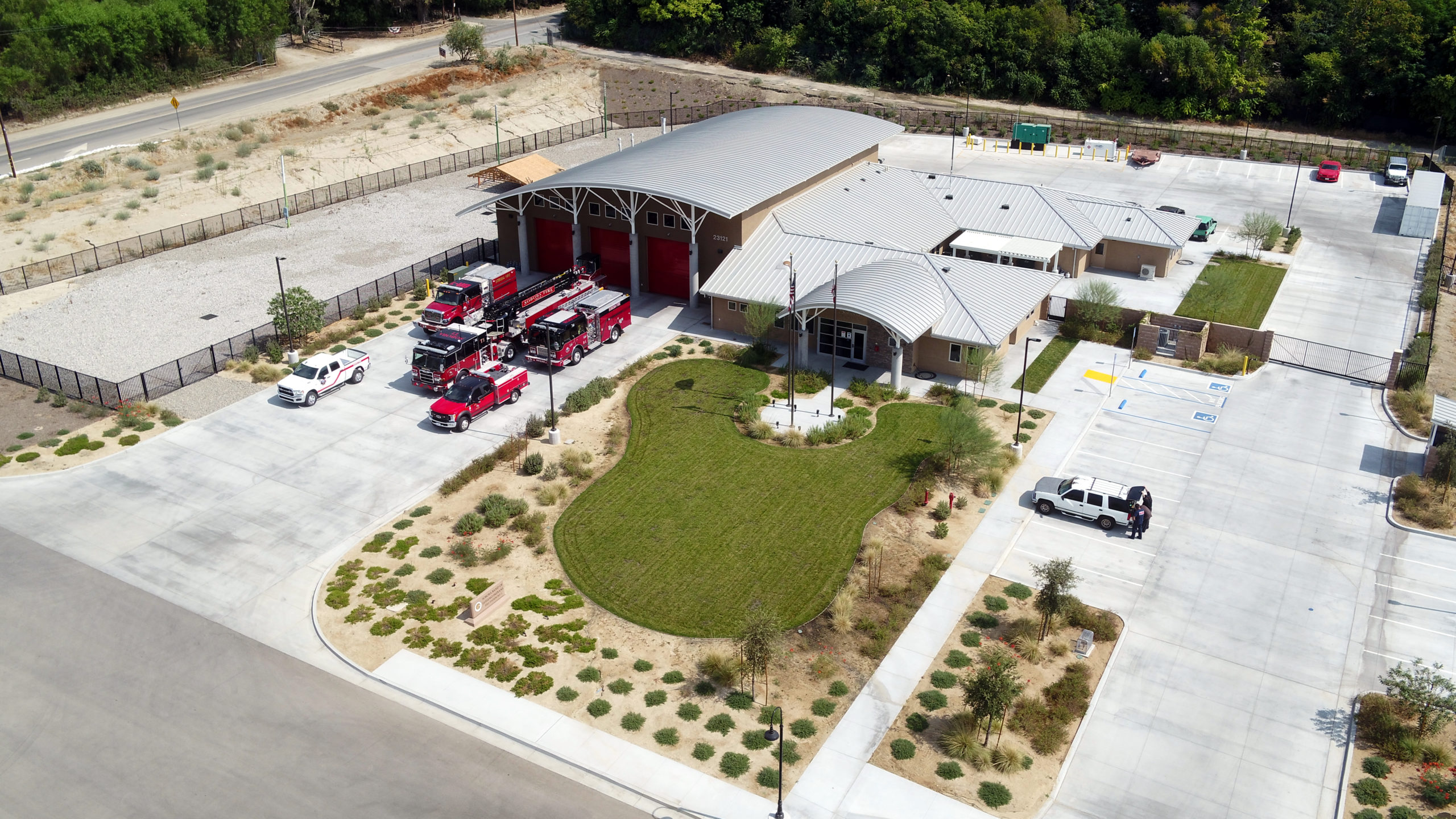 This pioneering $1.7m project developed by GRID Alternatives (GRID), the nation's largest non-profit solar installer, will see Invinity's flow batteries again working alongside solar generation to increase energy resiliency for the Soboba Fire Department and make the best use of the Department's existing solar generation resource on a daily basis.
Moving the Transition to Decentralised Energy Consumption Forward
As a model for how to improve energy security on a clean, low-cost and decentralised basis across the state, GRID is combining the 0.5 MWh Invinity flow battery with 50 kW of on-site solar generation to provide a minimum of ten hours continuous backup power to the site. Excess power generated during daylight hours can be utilised "on-demand" when required, day or night.
Increasing Resiliency Along the Grid
Invinity's vanadium flow batteries are ideal for this combined service. Their lack of degradation with cycle count means they can regulate solar on a daily basis for the life of the photovoltaic array, while their long duration capability ensures there is energy in reserve to deliver resiliency if the grid goes out.
On-going Commitment to Eliminating Power Blackouts
The project is one of four energy storage projects utilising Invinity flow batteries to be selected by the California Energy Commission (CEC) as part of a $20m initiative, funded through the CEC's Electric Program Investment Charge (EPIC) program, to demonstrate the essential role that reliable long-duration storage can play in delivering clean power to critical infrastructure.