Company secures rare triple certification for Quality, Environmental and Health & Safety standards from leading global standards agency
Tuesday 19 April 2022
Invinity is pleased to announce that it has been certified as compliant with ISO standards for Quality Management (ISO 9001), Environmental Management (ISO 14001) and Health & Safety  Management (ISO 45001) following an extensive audit process undertaken by leading global assurance provider SAI-Global. This achievement means that Invinity becomes one of the only flow battery manufacturers worldwide to hold all three standards concurrently, further demonstrating the Company's position as a leading provider of utility-grade products to the stationary energy storage industry.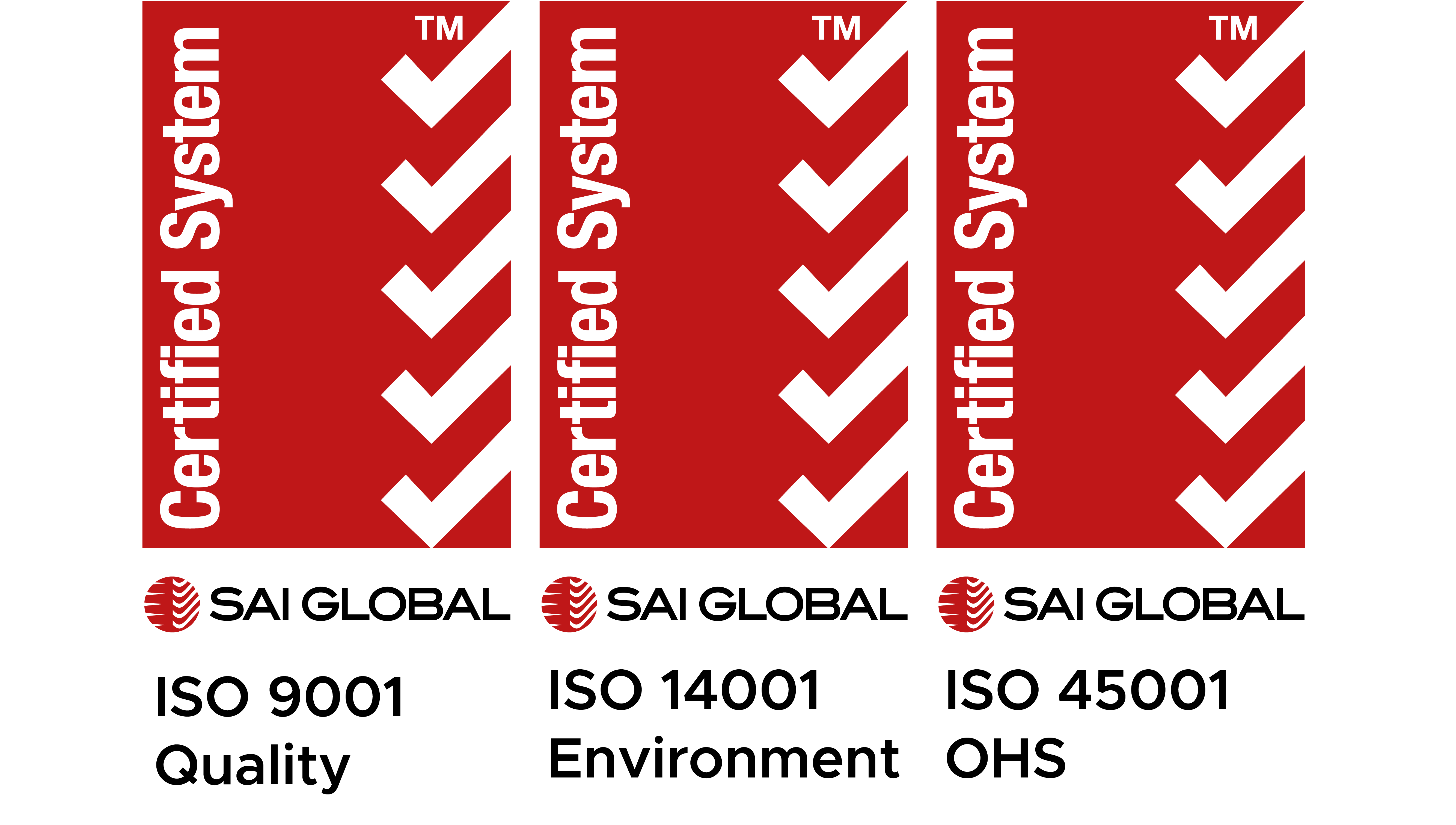 "As Invinity commercialises our long-duration vanadium flow batteries, our focus must progress from simply developing leading technology to superb execution across the entire organisation. We undertook the ISO process determined to meet the highest standards; by obtaining certification in these three major areas, we have demonstrated our ability to achieve them. This is a tremendous accomplishment by our team and I am very proud of the work they have done."
– Larry Zulch, Chief Executive Officer, Invinity Energy Systems
The International Organization for Standardization ("ISO") is one of the world's leading standards-settings bodies. The Organization develops standards to ensure the quality, safety and efficiency of products, services and systems; those standards are recognised globally as the benchmark for operational excellence among leading manufacturing companies.
The individual standards to which Invinity is now certified are core to the Company's business. ISO 9001 sets out the criteria for an organisation's quality management system (QMS) and is based on foundational quality management principles, including a strong customer focus, the engagement and responsibility of senior management, process orientation and continual improvement. The procedures and processes underscored by ISO 9001 will help ensure Invinity's customers receive consistently high-quality products and services.
ISO 14001 defines an Environmental Management System (EMS) as a systematic framework to ensure the immediate and long-term environmental impacts of an organisation's products and activities are measured, managed, and minimised. Completing this certification is intended to reassure Invinity's customers and partners that the Company delivers on its environmental obligations and that its operations generate the lowest possible environmental impact.
ISO 45001 is the world's international standard for occupational health and safety and seeks to manage and minimise any health and safety risks associated with Invinity's operations for all stakeholders. Implemented alongside regional, national and industry-specific rules regarding workplace safety, ISO 45001 standards will help Invinity formalise procedures to proactively improve health and safety performance, provide a safe and healthy workplace and further reduce any risk of causing irreparable harm to personnel or the business as a whole.
Together, these three certifications showcase the dedication of Invinity's team to not only delivering a quality product, but to being a leading supplier at the forefront of the stationary energy storage industry. The Company believes compliance with these three standards will also accelerate Invinity's commercial development by proving to new customers that Invinity adheres to the highest standards of operational excellence without time-consuming and costly due diligence. And finally, adherence to these ISO standards will contribute to Invinity's growth, establishing the strong foundations necessary to grow and scale the Company's business in a sustainable, responsible and transparent way.