B.C. CICE 2023 Changemaker Award recognises Invinity's innovation in clean energy
Tuesday 14 November 2023
Invinity Energy Systems is delighted to have been recognised as a 2023 Changemaker by the B.C. Centre for Innovation in Clean Energy at its award ceremony.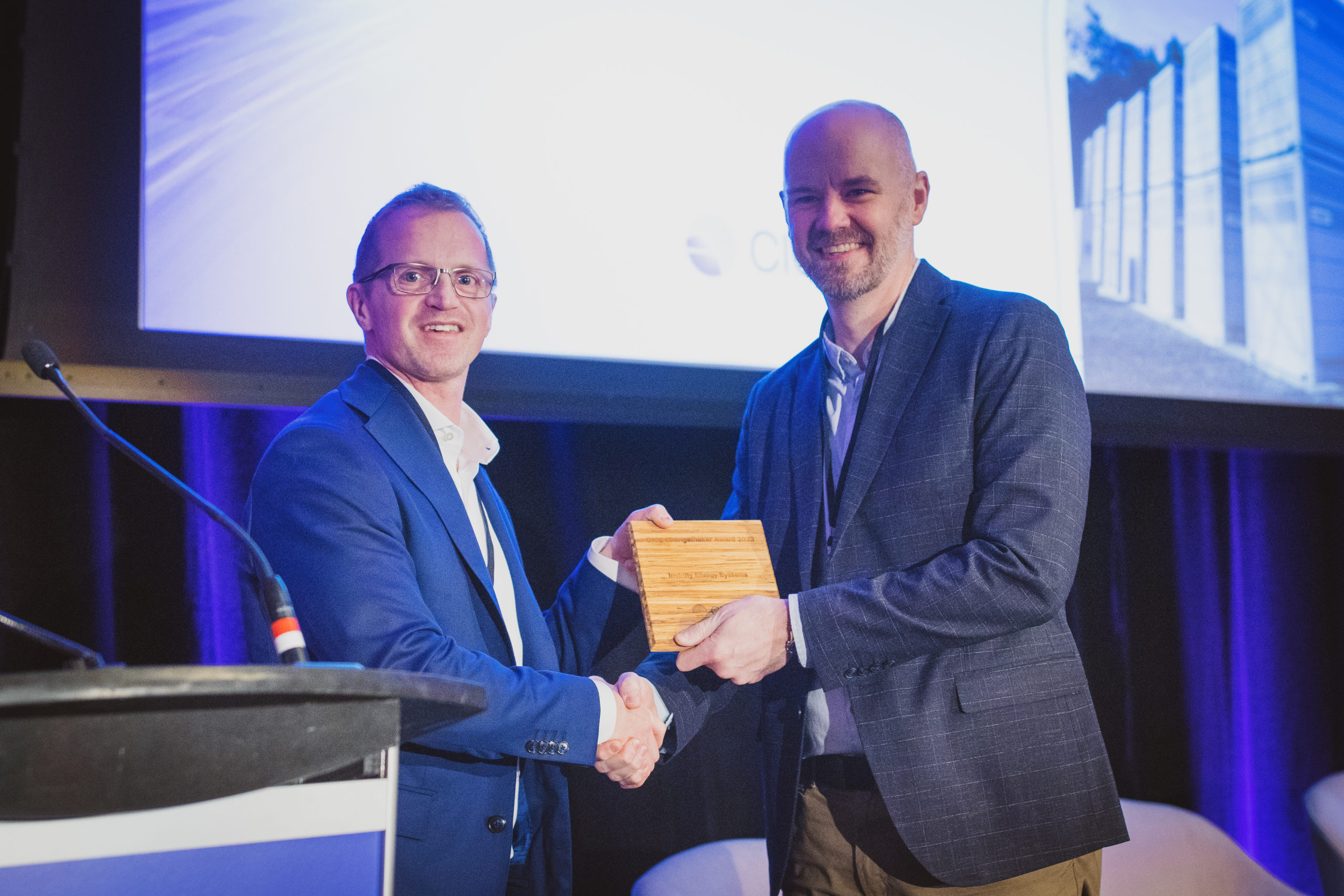 Above: Brian Adams, VP of Product Development, collecting Invinity's 2023 Changemaker Award from Todd Sayers, Chief Operating Officer, B.C. CICE
The CICE describes a Changemaker as "a doer: a roll-up-their-sleeves, fix-what's-broken systems thinker with a keen sense of what action needs to be taken, how, and why—as well as the capacity to set the wheels in motion so it actually gets done (and done properly). The Changemaker has a great deal to contribute to climate conversations". As a leading global manufacturer of vanadium flow battery systems for utility-scale energy storage with strong B.C. roots and whose systems are specifically designed to ensure clean, renewable energy can be dispatched day or night and accelerate the transition to net zero, Invinity is proud to be seen as a champion for change.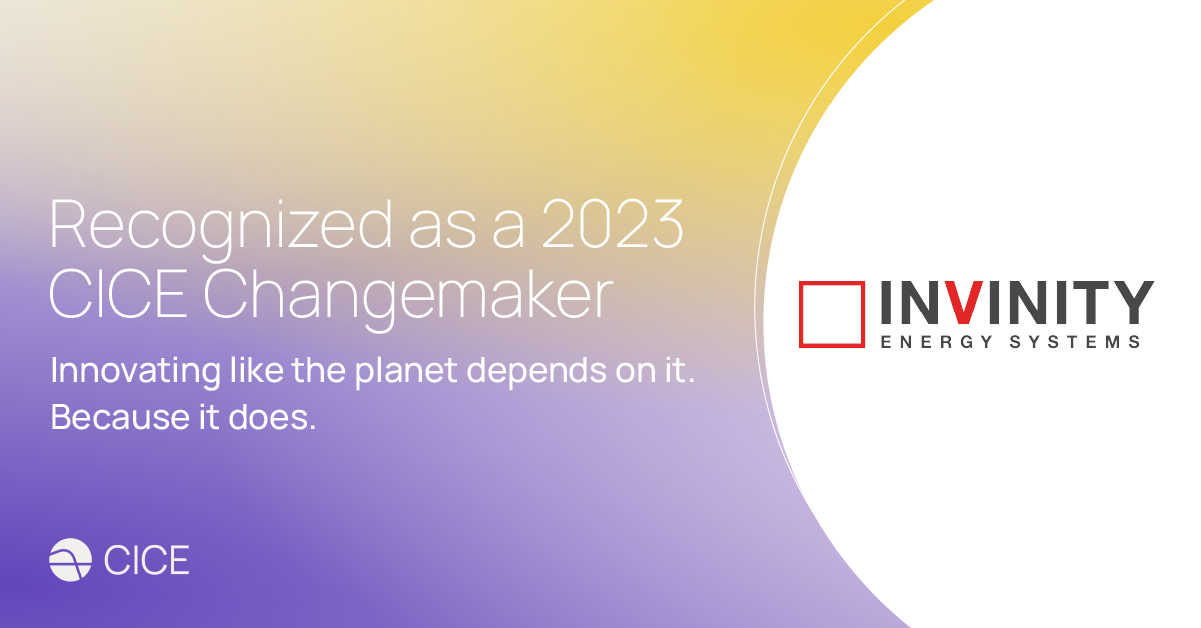 Earlier in 2023, the B.C. CICE awarded CAD$0.5m to Invinity to support the manufacture and deployment of a 1.2 MWh prototype of its next-generation vanadium flow battery, code-named "Mistral".
Founded in October 2021, the B.C. Centre for Innovation and Clean Energy (CICE) is an independent, not-for-profit corporation that helps fund the commercial development and scaling of made-in-B.C. clean energy solutions — from Canada to the world.
CICE's mission is to advance the world towards a net-zero carbon future. They work closely with their members and B.C.'s brightest innovators, leading corporations, academic institutions, policy makers, investment groups and Indigenous communities to identify the smartest and most impactful ways to accelerate decarbonization.