In June 2022, we formed an ESG committee to help oversee, inform, and guide our approach to the ESG agenda. Chaired by Senior Independent Director Rajat Kohli, the committee will ensure that our ESG performance creates additional value for our business, shareholders, and wider stakeholders. The Committee will meet at least every 6 months and is charged with the regular and transparent disclosure of our progress on an ongoing basis.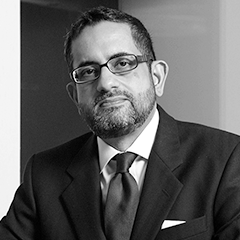 Rajat Kohli
Senior Independent Director
​Raj joined the Board of Invinity in June 2020 and brings over 30 years' experience in finance and the resources, energy and infrastructure sectors. In his City career, Raj worked as a mining and metals analyst at BNP Paribas, subsequently joining HSBC where he became a Managing Director in the Resources and Energy Group.
Raj then joined ArcelorMittal as Co-Head of Mergers & Acquisitions in 2007, returning to banking in 2011 with Standard Bank as Global Head of Metals and Mining. Since 2015, Raj has provided strategic consulting services to the natural resources sector as Principal of Ptolemy Resource Capital.
Raj is the Chair of the newly formed ESG committee, and is a member of the Audit & Risk, Remuneration and Nomination Committees. Subsequent to Jonathan Marren's appointment as Chief Development Officer, Raj has also been appointed Senior Independent Director (July 2022).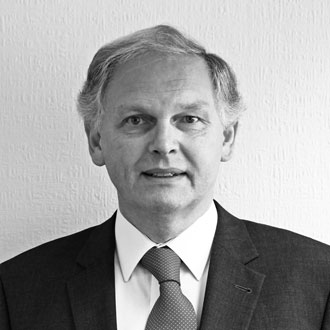 Michael Farrow
Non-Executive Director
Michael Farrow co-founded and subsequently sold Consortia Partnership Ltd, a mid-sized Jersey regulated trust, fund and corporate administrator company, the latter being the corporate secretary to the Company. He was the former Group company secretary of Cater Allen Jersey, a banking, trustee and investment management group. Having retired, he currently sits on the boards of a number of listed and substantial private companies and funds.
Michael has considerable financial and corporate experience and holds an MSc in Corporate Governance. He is a Fellow of the Chartered Institute of Secretaries & Administrators and was formerly a regular British Army Officer.
Michael joined the Board of Invinity in March 2006. He is the Chairman of the Audit & Risk Committee and also sits on the Nomination, Remuneration and ESG Committees.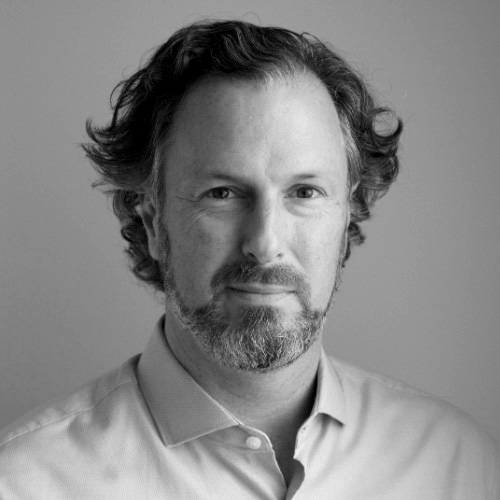 Matt Harper
Member
Matt became the CCO of Invinity in April 2020. He is an engineer and entrepreneur with over 20 years' experience developing and commercialising clean energy technologies, including 14 years in energy storage.
Matt co-founded Avalon Battery, which merged with redT energy to form Invinity. As president of Avalon, he designed and delivered ground-breaking vanadium flow battery-based energy storage solutions across the world. Prior to Avalon, Matt served as VP Products and Services at Prudent Energy spending time in both Vancouver and Beijing. He holds a Master of Science degree in Engineering and Management from the Massachusetts Institute of Technology and is named as the inventor of seven granted US patents.
An Executive Director, Matt joined the Board of Invinity in April 2020 and conducts his global responsibilities out of Invinity's Vancouver office. He is a member of the ESG Committee.
Supporting the work of the ESG are a select number of ESG Champions who have been appointed from amongst Invinity staff in each of the Company's offices. Their responsibilities include the promotion and regular reporting on our environmental and social performance at each location to ensure a consistent and unified approach to sustainability across the organisation.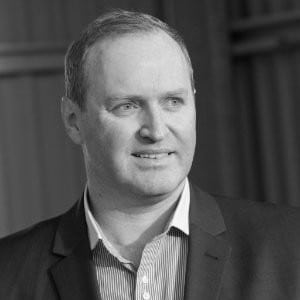 Paul Docherty
VP of Manufacturing Operations
Paul Docherty has been VP of Manufacturing Operations for Invinity since 2018, bringing over 20 years' experience and a strong track record of commercial experience in SME companies. Based in the Company's Bathgate facility, Paul is responsible for Invinity's manufacturing operations and ensures the highest quality production standards are met by ensuring every part of the business works together, developing and delivering critical indicators and innovative strategic business plans.
Prior to Invinity, Paul has held a number of senior management roles in a wide range of companies involved in manufacturing, engineering and construction including Jabil (where he worked on a number of flow battery products for three years from redT Energy prior to its merger with Avalon to become Invinity), Scott Direct, Dustacco Engineering Ltd & Watermiser Ltd and Buro Happold.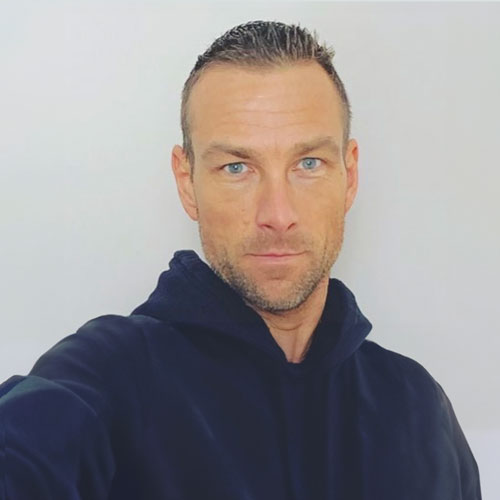 Jason Overbeck
Manufacturing Manager
Jason is a licensed tool & die maker with over 20 years of manufacturing and operations experience. He spent 10 years within the automotive industry at a tier one supplier and another 10+ years in the CPG industry. He joined Invinity in February 2022 as Manufacturing Manager in the Operations team.
Jason is passionate about people development, lean manufacturing and operational excellence.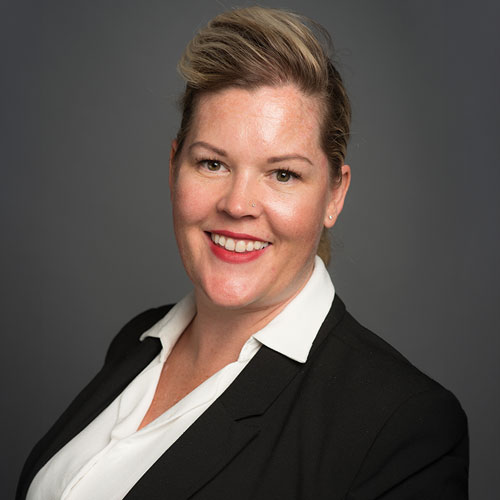 Angie Williams
Director of HR
Angie Williams has been the Director of Human Resources at Invinity Energy Systems since January 2021, bringing with her 16 years of HR expertise gained in diverse national and international business contexts. Her prior role as Director of Human Resources at Allied Vision from January 2017 to January 2021 highlights her significant contributions to HR practices. Angie's extensive HR portfolio covers strategic HR, HR systems and analytics, talent acquisition, talent development and organization development. Her commitment to fostering exceptional work environments is rooted in her belief in the transformative power of positivity and passion.
Angie's qualifications include an Executive MBA from the Beedie School of Business at Simon Fraser University, a Graduate Certificate in Organizational Development and Design from Royal Roads University, Chartered Professional in Human Resources designation, a Certificate in Conflict Resolution: Mediation & Negotiation from Mount Royal University Calgary, and a B.A. in Anthropology from The University of Lethbridge.