As a fast-growing company that provides solutions which help avoid or remove emissions, we are fully committed to taking action to reduce our own carbon footprint and in recognition of the United Nation's Race to Zero Campaign, we have signed up to The SME Climate Commitment.

Recognising that climate change poses a threat to the economy, nature and society-at-large,
our company commits to take action immediately in order to:
1. Halve our greenhouse gas emissions before 2030
2. Achieve net zero emissions before 2050
3. Disclose our progress on a yearly basis
In doing so, we are proud to be recognised by the United Nations Race to Zero campaign, and join governments, businesses, cities, regions, and universities around the world that share the same mission.
Recognising Invinity's commitment to the environment, sustainability and climate change

The Green Economy Mark recognises London-listed companies and funds that derive more than 50% of their revenues from products and services that are contributing to environmental objectives such as climate change mitigation and adaptation, waste and pollution reduction, and the circular economy.

The Active Net Zero Index is a pan-European Investment Index allowing Investors to measure the performance of companies actively enabling climate solutions in a move to a net zero world.

The SME Climate Hub is a global initiative that empowers small to medium sized companies to take climate action and build resilient businesses for the future.
The opportunity presented by changing business habits
The decarbonisation of industry, national grids and transport, amongst other sectors, allows for a significant business opportunity and represents a shift towards securing long-term value for both stakeholders and shareholders.
For example:
/ A switch to low-carbon electricity will allow businesses to play their part in reducing global greenhouse gas emissions;
/ Businesses that use renewable energy generation and storage will be able to reduce their energy costs and improve their energy security.
Businesses that make these changes to improve their environmental credentials are already seen to be more attractive to new talent and are likely to be better placed for future recruitment as attitudes towards environmental performance becomes more relevant.
Playing our part in the Circular Economy
Invinity's VFBs are a natural fit for the circular economy as the key product components consist of easily and widely recyclable materials. Our batteries do not contain rare earth or 'conflict' minerals such as cobalt and the vanadium electrolyte does not degrade with use, meaning that nearly 100% of the vanadium itself can be recovered from the electrolyte for use in other applications. This limits the need to constantly utilise 'new' raw materials during the life of the battery.
The recyclability of vanadium electrolyte is a key advantage for our technology. As part of their commitment to maximising sustainable practices in the production of vanadium electrolyte, our partners at U.S. Vanadium successfully proved a vanadium recovery rate of 97% through their own recycling processes. This important attribute means that there can be much less waste from stationary energy storage applications around the world if they use vanadium flow batteries, making them even more environmentally friendly as they will continually dispatch low-carbon, clean energy to where it is most needed over a long life span.
Carbon footprint
Invinity reports its carbon footprint in compliance with The Greenhouse Gas Protocol (the world's most widely used greenhouse gas reporting framework) and with the SME Climate Commitment. In line with these requirements, the Company reports primarily on its direct emissions (Scope 1) and indirect emissions arising from electricity, heat or steam consumption (Scope 2), using an operational control accounting approach.
In line with SME Climate Commitment guidelines, Invinity falls under the category of "fast growing SMEs that provide solutions which avoid or remove emissions as their core business". Therefore, it is considered appropriate for the Company to report its carbon footprint on an 'intensity' basis, using the metric of grammes of CO2 equivalent per £ of annual revenue. Our latest reported carbon intensity figure can be seen below:
2022 Group Carbon Intensity:

Per £1 of recognised revenue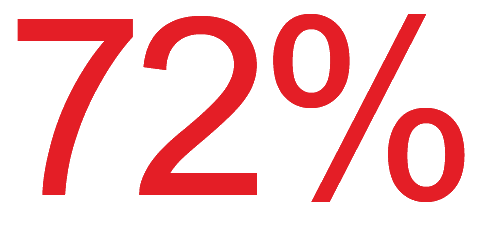 Reduction in carbon intensity vs 2020
(Base year chosen as year of Invinity's formation)
Responsible sourcing
Recognising that our Vanadium Flow Batteries reflect the principles of the circular economy, Invinity is committed to conducting business with integrity and honesty and in a socially responsible and sustainable way. We look to work with suppliers who reflect these values.
Invinity has an international supply chain. We expect all our suppliers to conduct their business in compliance with all applicable laws and deliver long-term social, environmental and economic benefits for the communities in which they operate.
As a minimum, Invinity expects our suppliers to have good legal compliance, to respect and comply with fundamental employment standards, including equal treatment, remuneration, child labour laws and ensure there is no forced labour in their organization. We also expect our suppliers to minimize waste as part of their processes.