Independent report demonstrates the potentially critical role of Long Duration Energy Storage (LDES) for the UK's transition to Net Zero.
Thursday 17 February 2022
Invinity Energy Systems, along with a number of other leading energy technology providers including companies such as SSE, National Grid ESO and Drax, have commissioned an independent report by Aurora Energy Research into the critical role energy storage is expected to play in the UK's future energy system.
The report has identified that Long Duration Energy Storage (LDES), such as Vanadium Flow Batteries (VFBs), can provide the necessary infrastructure for further renewable penetration in the UK grid more flexibly and at a lower cost than network reinforcement. The report suggests that further deployment of LDES solutions could reduce the UK's reliance on gas by up to 40% and generate significant system savings on the path to Net Zero with £2bn in potential savings from reducing Scottish Wind curtailment alone whilst enabling total power sector carbon emissions savings of 10 MtCO2, by 2035 – the equivalent of removing c2.2m cars from the road.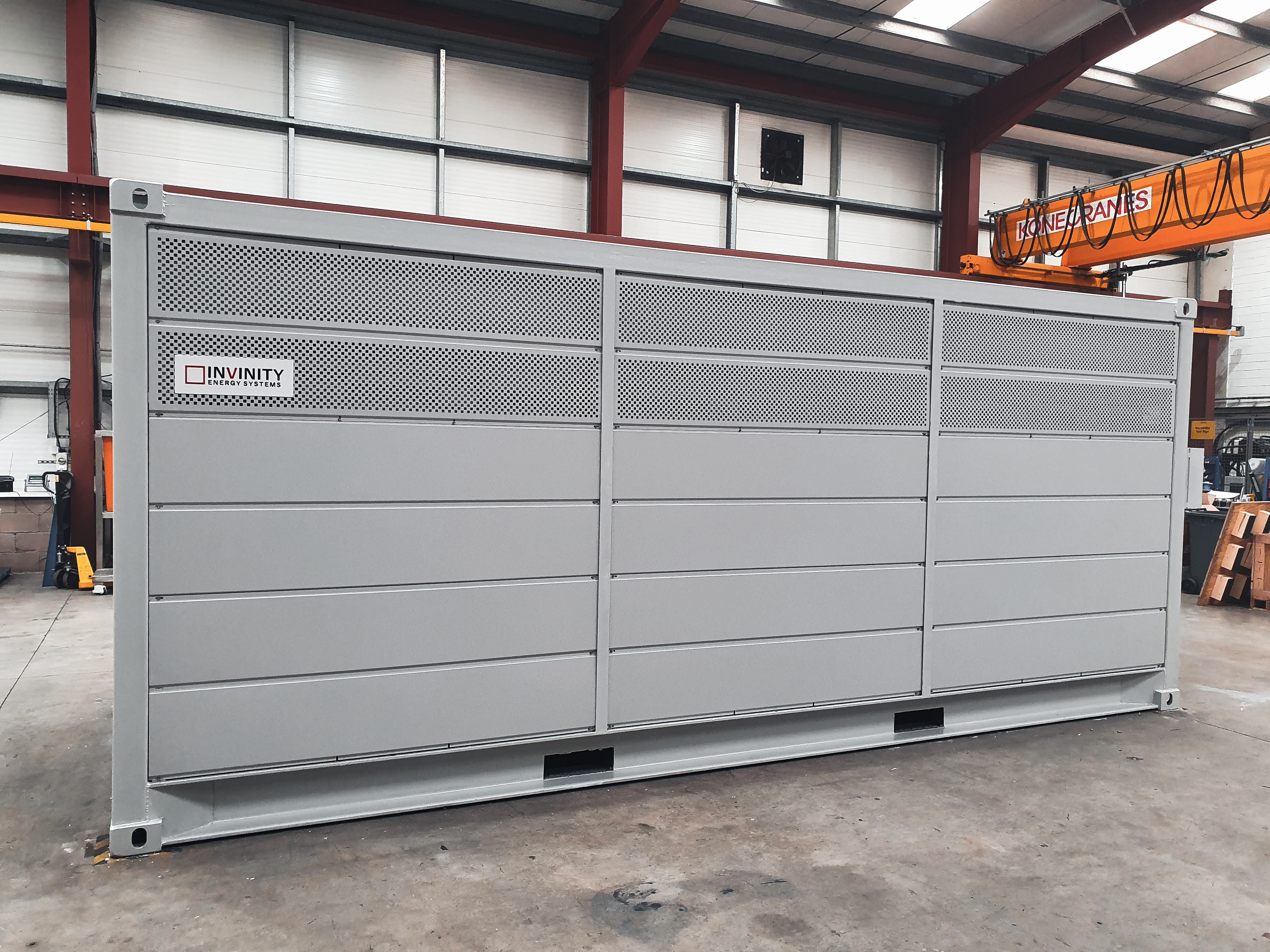 Aurora's independent study highlights how Vanadium Flow Batteries are one of the most flexible and commercially ready LDES solutions. Invinity's VFBs are highly suited to rapid-response, high-throughput solutions such as dynamic regulation, due to launch in the UK in Q2 2022, as well as bulk shifting renewable energy to periods of peak demand that helps to reduce the reliance on thermal back up generation. The report also identifies the ability of VFBs to be deployed at a variety of critical locations on the UK grid that help to manage constraints that will support further wind and solar deployments that will be built as the UK transitions to Net Zero.
"Aurora's report underlines the vital role Long Duration Energy Storage will play in the transition to Net Zero, not just in the UK but globally. It is well understood that LDES is able to deliver clean energy on demand; this report proves how that ability can accelerate a path to Net Zero while delivering substantial savings.

Of the technologies analysed, we are pleased to see Aurora reiterate how durability, near instantaneous power response, speed of construction and location flexibility – key strengths of Invinity's vanadium flow batteries – are critical characteristics of solutions that will form the core of the UK grid's portfolio of Net Zero assets.

We echo Aurora's message for greater UK support for LDES, accelerating the further rapid deployment of proven solutions like Invinity's vanadium flow batteries to enable a quicker, cheaper transition to Net Zero."
– Ed Porter, Business Development Director at Invinity