Sale is Invinity's first into European market poised for growth
Wednesday 12 October 2022
Invinity Energy Systems is pleased to announce the sale of a 0.8 MWh Invinity VS3 flow battery system to Equans Belux for use at one of their sites in Belgium. 
Four Invinity VS3 batteries with a total capacity of 0.8 MWh will be integrated with solar PV to allow Equans to support their customers in unlocking low-carbon energy on-demand and supporting their operations by extending and maximizing EV charging capacity. Equans considers this project as an important reference site to present this new solution to their customers, and also to validate the performance of Invinity's flow batteries in terms of suitability for future projects.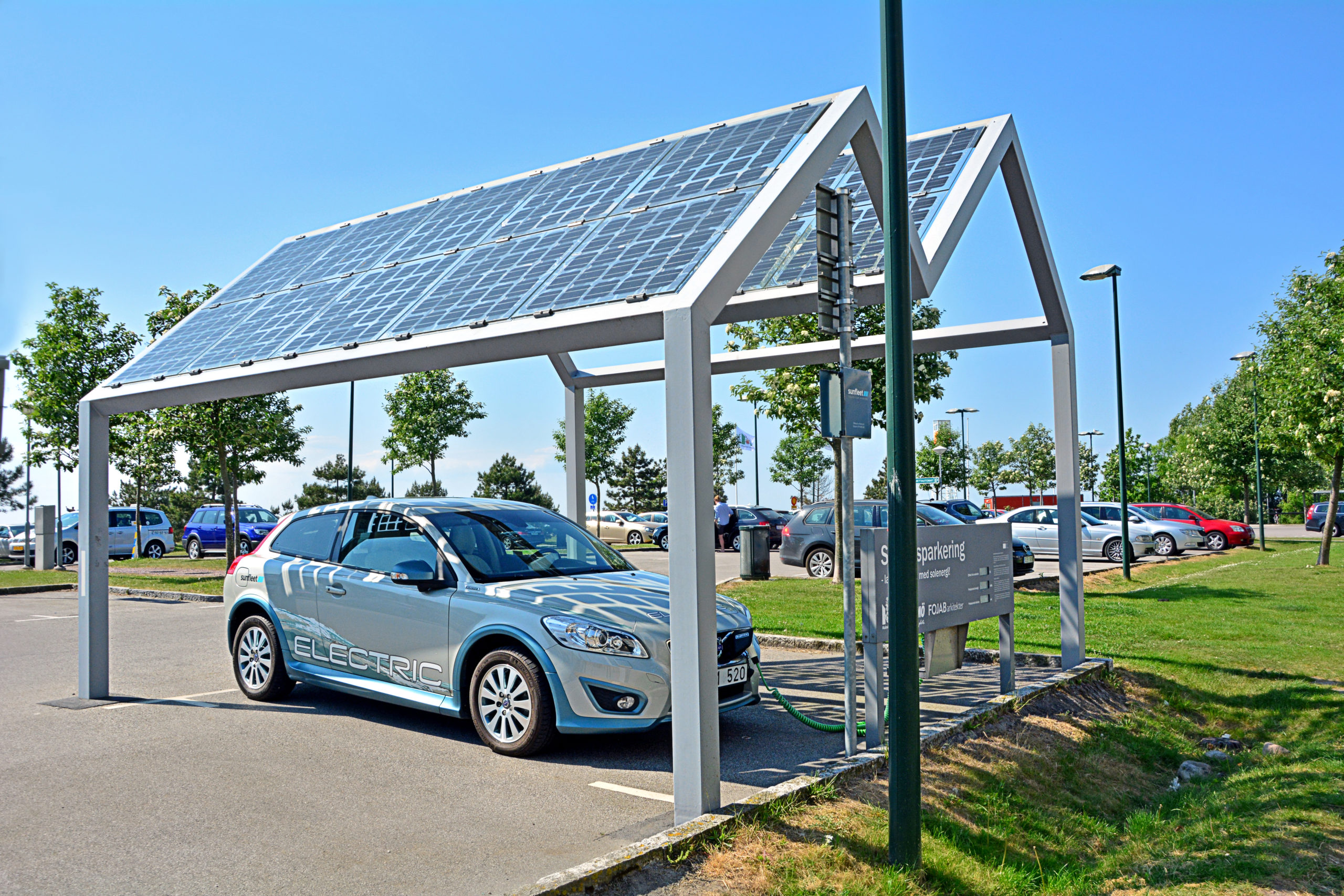 Above: Solar panels supporting EV charging
Recently acquired from Engie by leading diversified services group Bouygues, Equans is a world leader in energy services with nearly 100,000 employees, working in more than 50 countries hubs and an annual turnover of over 17 billion euros. Equans designs, installs and provides customised solutions to improve the technical equipment, systems and processes of its clients and to optimize their use through their energy, industrial and digital transitions.
The batteries will be assembled at Invinity's Bathgate facility with delivery expected in early 2023.
"Invinity's first VS3 sale into the European market is exciting for us, especially given the strength of our customer. Equans and Bouygues are global leaders in providing the technical services that help commercial and industrial companies profitably navigate the low-carbon energy transition. We are excited at the opportunity to demonstrate how Invinity's durable, safe and economical energy storage solutions can help accelerate that transition across Equans' client portfolio."
– Matt Harper, Chief Commercial Officer, Invinity Energy Systems